The poetic talent of Anne Brontë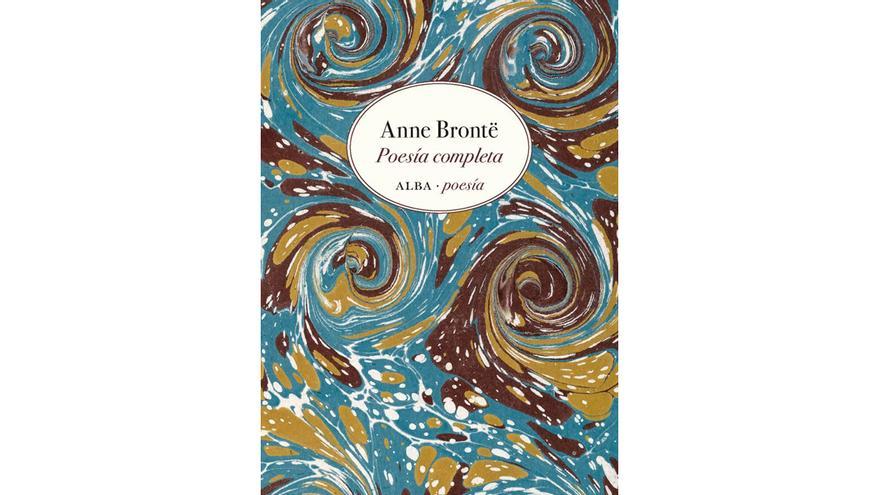 It is always a good time to return or discover the talent of the Brontë sisters and in this task the Alba publishing house has been committed with success, which on this occasion brings us the complete poetry of the smallest of the family, Anne, perhaps also the least known and recognized. But it is worth taking a walk through the poetic side of this author whose potential was curtailed by her early death at the age of 29.
Anne Brontë's 'Complete Poetry' traces her writings from 1838 until her last days in 1849, when she herself leaves on paper the certainty that her end is near. In bilingual format, which adds more appeal to this careful edition, the author's concerns and her experiences are reflected in poems influenced by her environment and by recurring themes, nature, love and heartbreak, loss, the memory and the nostalgia and the echoes of a life that was not exactly easy for a cultured woman in times when the feminine place was the home and the upbringing of the family. But, despite everything, both Anne and her sisters knew how to defy social conventions to leave their literary talent as a legacy.
Marked by the early death of his brother and sister Emily, there are hints of hopelessness in his poetry, but also of overcoming, of waiting for mornings in which tragedy is not the protagonist, although in his short life that was a constant even in matters of love.
In her last lyrics, Anne knows that she is near the end and turns her gaze to God, recounting her achievements and afflictions. «If you brought me back to life, I would be more humble; wiser, stronger for the fight, "wrote a young woman who knew how to leave her mark and whose recognition continues to grow.