The poet Antonio Martínez Sarrión, one of the 'Nine newest', dies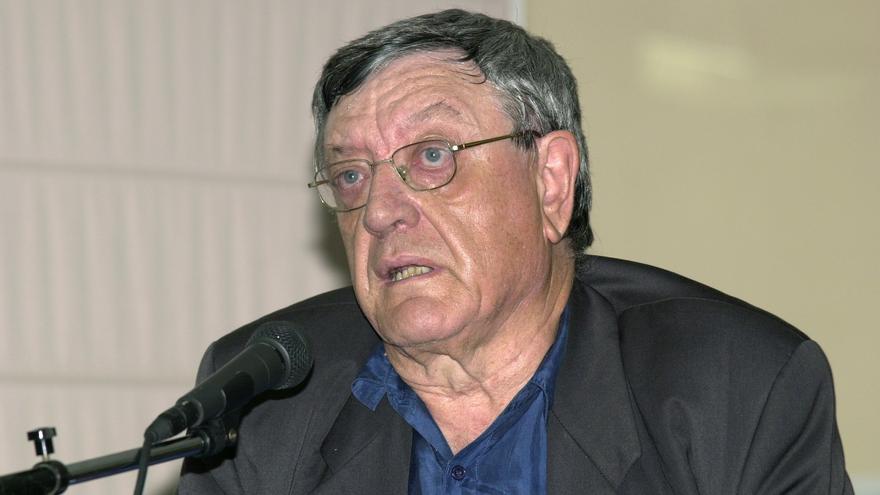 The poet Antonio Martínez Sarrión (Albacete, 1939), one of the members of the group poetic of the newest ones, has died this Tuesday in Madrid due to a heart attack, sources close to the writer have informed Efe.
'Nine newest Spanish poets', edited in 1970 by Josep Maria Castellet it marked a new orientation in Spanish poetry and a break with the postwar poets.
Martínez Sarrión, also an essayist and translator, participated in the antirealist tendency of the group of the newest and early assumed cultural and mythical references of literature, cinema or jazz, which his current companions would later adopt.
The group claimed freedom and creative inspiration against the realism championed by the previous generation. In addition to Martínez Sarrión, the anthology includes Ana María Moix, Manuel Vázquez Montalbán, José María Álvarez, Pere Gimferrer, Félix de Azúa, Vicente Molina Foix, Guillermo Carnero and Leopoldo María Panero.
The production of Martínez Sarrión until 1980 was included in "El centro inaccesible", while later he published works such as "Horizonte desde la nada" (1983) and "De acedía" (1986), 'Exercise on Rilke' (1988), ' Poetic Anthology '(1994),' Cantil '(1995),' Cordura '(1999) or' Poet in Diwan '(2004).
His last published work is the collection of poems 'Farol de Saturno' (Tusquets, 2011) and the newspaper book 'Escaramuzas' (Alfaguara, 2011). Previous selections from his newspapers were in 1995 'Cargar la luck' and in 2000 'Esquirlas'.
In addition, he published three memoir books, 'Infancia y corrupciones' (1993) and 'Una joven' (1997) and 'Jazz y Días de RAIN' (2002), all with Alfaguara.