The PNV renounces its initiative to divide the Rioja denomination of origin after the 'no' of the PSOE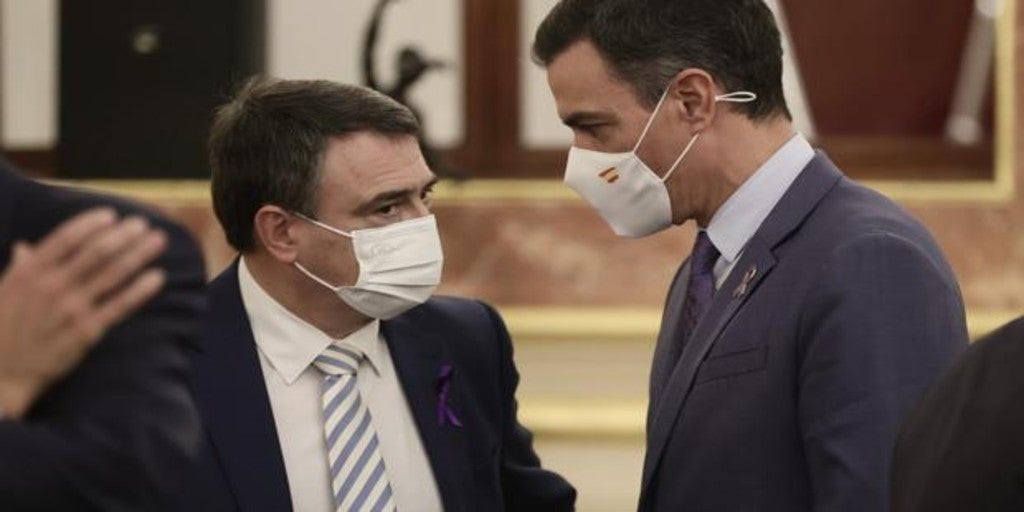 Madrid
Updated:
Keep

The PNV reversed its initiative to
divide the denomination of origin Rioja, in view of the implicit rejection communicated by the PSOE. Aitor Esteban, deputy and spokesman in the Congress of the Basque group has confirmed that they have reached an agreement with the government to maintain a dialogue outside the Lower House on this matter.
«Once it is known that it is possible that it can be discussed in a more serene environment, we have made the decision to withdraw the initiative», He pointed out at a press conference, referring to the opening of a dialogue with those involved and the Minister of Agriculture, Luis Planas.
The PSOE has not officially positioned itself on the bill presented by the Basque group, but from the conversations held with the PNV, revealed by Esteban, the rejection of the action carried out by this training is evident.
What the Basque group has managed to wrest from the Executive is to promote a dialogue between institutions and those involved in order to reach a solution to the proposal of the PNV. "It is a proposal that seeks the courage to seek solutions to problems that by hiding them will not disappear," he explained, then adding that what is sought is "a better functioning of things", with greater agility.
The initial approach was that the appellations of origin that encompass more than one autonomous community can be divided, in a claim that comes from afar. The PNV proposal involves the creation of a Rioja Alavesa regulation that is integrated into the current Rioja denomination of origin. In practice, it implies the creation of a new regulatory body with decision-making capacity and also the transfer to the Basque Government of the functions of control, inspection and sanction, until now in the hands of the ministry, as reported by ABC.
At the time of presenting the bill, Esteban affirmed that it was a "balanced proposal", that it imitates models that already exist in Europe, such as that of Bordeaux Wines, and that it does not seek "a break", but rather to create "legal structures for a more adequate management »of appellations of origin. Now those intentions are on 'stand-by'.