The play 'Imaginary lives' analyzes how geniuses die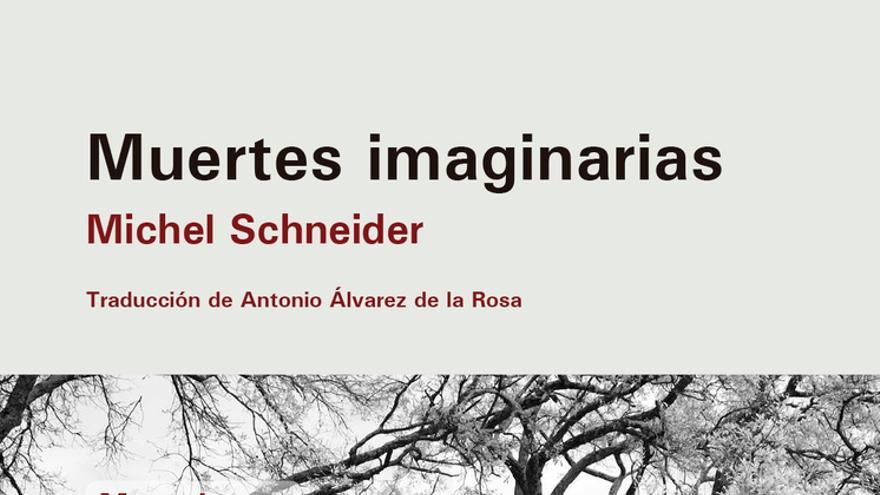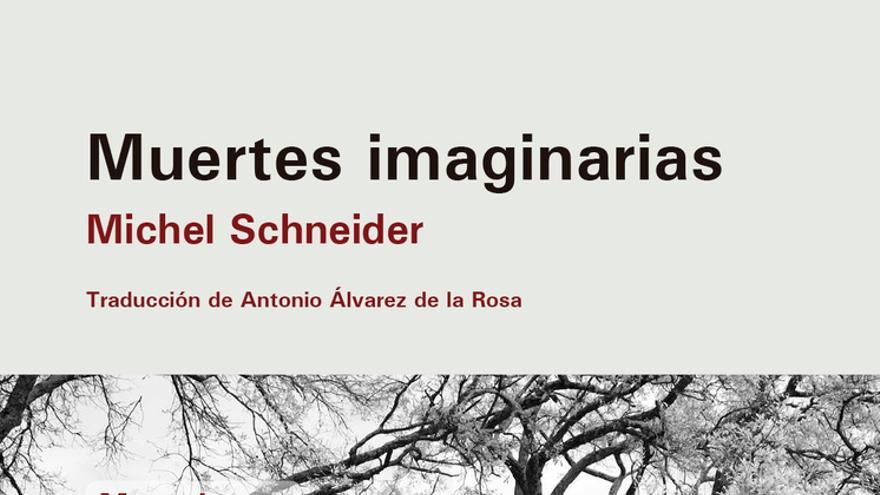 Death, in appearance at least, is the same for everyone and it equates geniuses with ordinary people, but there are ways to face it, to wait for it, embrace it or avoid it, as it reveals'Imaginary deaths', a work with which the French psychoanalyst and writer Michel Schneider (1944) received the Medicis Award in 2003 and that has now been translated into Spanish.
Montaigne, Goethe, Tolstoy, Balzac, Chekhov, Pascal, Kant, Stendhal, Flaubert, Marina Tsvetaeva, Jean Rhys, Freud, Nabokov, Dino Buzzati, Truman Capote are some of the names, personalities, characters approached by Schneider at the time of his death, in a work that emulates 'Imaginary Lives' by Marcel Schwob and which has been published by the Malaga label EDA Libros, with a translation by the French Philology professor Antonio Álvarez de la Rosa.
If Schwob invented the lives of more or less illustrious characters, Schneider resorts to both to reality and to fiction to tell how was the death of thirty-six writers and writers, what he himself has called "thirty-six stops at the crossroads of death."
These "crossroads" are written outside the literature manuals, focused on momentous or tragic circumstances, sometimes ridiculous or somewhat belligerent, even halfway between the dramatic and the comic, and always questioning the truth or falsity of those last words with which, in the trance of death, some of these geniuses were forced to say goodbye to the world without getting off the pedestal they had occupied in life.
The editors of the work in Spanish have assured that they are thirty-six authors "loved" by Schneider, who has drawn portraits of each one of them "in which fiction and reality are amalgamated so that the reader cannot distinguish what corresponds to each category ", because what it is about is reflect on death, on the human being and on his last moment.
But when dealing with writers, and the particular relationship they have with posterity, Schneider's stories go one step further: "The writer does not write not to die, but to die a little more alive", as established by the author of "Imaginary Deaths".
The knowledge that Schenider has of the life and work of each of the authors he addresses is, according to his editors, "overwhelming", which allows him to color these stories, which are also portraits and that They are also reflections, of emotion, joy, lyricism and on many occasions of a particular sense of humor, as the chapter dedicated to the French scholar can exemplify Pascal, one of the most frequently cited classics:
"Pascal died of nothing, from his illness of wanting to be ill all the time. Hypochondriacs die too ", writes Schneider to conclude by resorting to a paradox that would probably have delighted the French mathematician, physicist, theologian and apologist:
"'We die alone and, therefore, you have to act as if you were alone,' says Pascal somewhere in his 'Thoughts'. It dies alone. That's what I choose as your last sentence. It uses the impersonal, thus doubling the anonymity of the thing. 'It' dies. And Pascal died alone. But with a piece of paper in his pocket that said he never dies alone. "
Michel Schneider was, between 1988 and 1991, Senior official of the French Government and Director of Music and Dance of the Ministry of Culture, has written books on musical themes, such as 'Glenn Golud, solo piano', and works dedicated to authors such as Proust and Baudelaire.
The translator of 'Imaginary Deaths', Antonio Álvarez de la Rosa, was Vice Chancellor of the University of La Laguna until his retirement, resides in Malaga, was Rafael Cansinos Assens award for her translation of 'Dear teacher ... (Women in Flaubert's correspondence)' and this same year she has published her translation of the anthology of Flaubert's correspondence entitled 'The thread of the necklace' (Alliance).