The plan to improve care for the elderly will create 34,000 jobs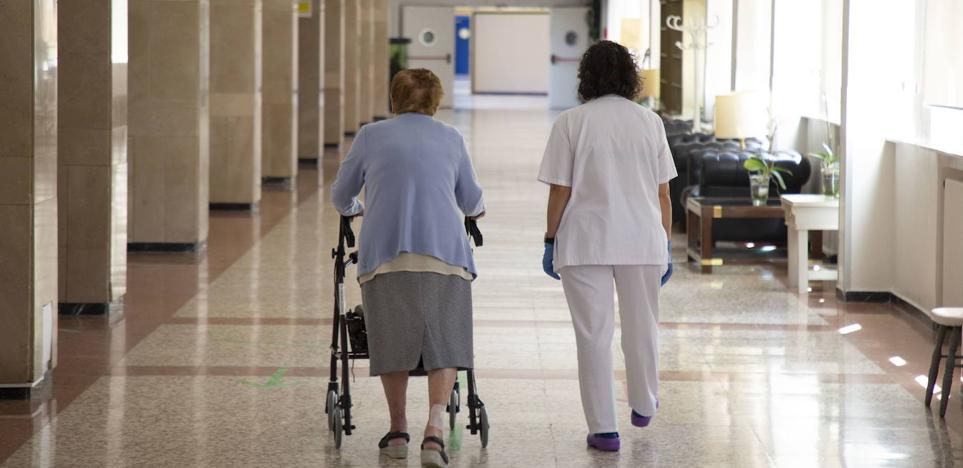 The Social Rights proposal is to raise the ratio in nursing homes to one worker for every two elderly people and one for every seven in day centers
If the Ministry of Social Rights manages to close this month the pact that it negotiates with the autonomous communities to reform and improve care for dependents, its development will allow the creation of some 34,000 direct jobs in public or concerted centers in the sector in the remainder of the decade, according to the calculations made by the technicians of this department.
This significant increase in employment will be generated, fundamentally, by the notable improvement that the modernization and reform plan wants to introduce in the number of workers who care for the 264,000 Spaniards who care for them in residences and public and concerted day centers for the elderly and of disabled. Some 21,000 jobs would be created in residences and another 13,200 in day centers.
The project wants, throughout this decade, that each one of the 170,000 inmates of public or concerted residences be cared for by caregivers, geriatrics and educators in a minimum ratio of almost one employee for every two inmates, which in the case of the disabled centers will be exactly two to one. The ratio of the centers for the elderly will exceed the ratio of one employee for every two residents if psychologists, physiotherapists, nurses and social workers are added to the previous first-level workers. The sum of this second level will bring the general ratio in residences for the disabled to 0.58 employees per inmate.
better care

A similar improvement in care is also provided for in the ministerial plan for the relaunch of day centers, which, combined public and concerted, serve some 94,000 people in Spain. In the case of day centers for the elderly, before the end of 2023, they must meet a ratio of one caregiver or first-level worker for every seven users - in centers for the disabled, the ratio will be 1 to 5 - and another of one per every four beneficiaries if nurses, psychologists, physiotherapists and social workers are added to the above, which in the case of establishments oriented to care for the disabled will reach a proportion of three out of every ten.