The pilot who failed to lift Thomas Cook | Opinion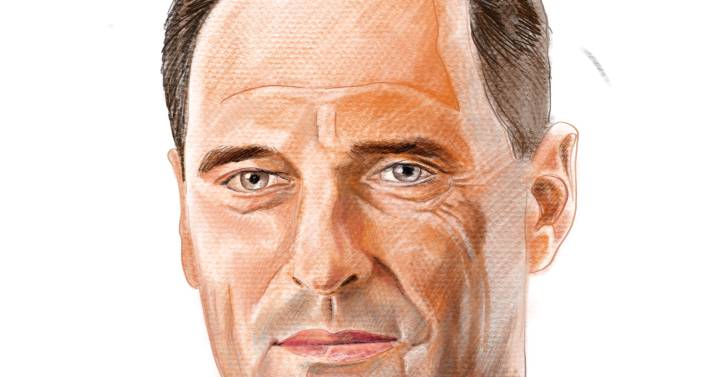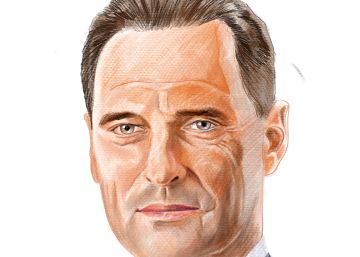 He managed to lift Thomas Cook from his financial problems, but the improvement was only apparent, and perhaps his destiny was written. Peter Fankhauser (Switzerland, 1960) has been the last CEO of the historic travel agency, whose bankruptcy last Monday has left 600,000 tourists and 21,000 employees pulled.
British regulators and legislators are assessing whether they investigate the performance of the company's directors and auditors (EY since 2017, PwC before), and whether creditors have been harmed by it.
In the last two years, the company has had several financial directors, but the chief since 2014 has always been the same: Fankhauser, which has earned between salary and bonus more than 8 million pounds since 2014. His last salary was 725,000 pounds. , plus 82,000 in flexible salary and 217,000 in pension plan. One million in total, which was still less than the 1.8 million admitted in 2017.
The salaries and bonuses of his two predecessors, Harriet Green and Manny Fontenla-Novoa, and the rest of the directors of the last 12 years are also in the pillory.
The Swiss manager lives in a two million pound Surrey mansion with his wife, Raffaella Cassani, and two of his three children. Pay £ 6,000 per month for rent. High-level ex-gymnast and very fond of skiing and snowboarding, she runs daily 10 kilometers, the last ones before arriving at work; or at least he did so far. His first job was teaching aerobics.
He graduated and did a doctorate in something that has nothing to do with tourism: Policies by the University of San Galo. He would like to have been a fighter pilot, but his father didn't let him. Of course, while studying, he completed military service, until he became captain. "I used to like that very much. It teaches you how to get people on your side when you are 20 and there are 50 people and 4 tanks to handle, "he recalled in the Evening Standard newspaper.
From the beginning he worked in tourist companies in trouble. The first, the Swiss operator Kuoni, who began directing with only 29 years. The first thing he did when he arrived was to set fire to the McKinsey dossier before prescribing job cuts. From there he went to the German LTU, of which he was CEO - then absorbed by Air Berlin -, and which had its own airline, as did Thomas Cook.
It is true that the end of his term has coincided with bankruptcy, but when he took absolute command, in 2014, the firm was not much better, with several profit warnings, and managed to turn it around, even for a short time, with a strategic turn towards hotel ownership to increase its margins.
Fankhauser has criticized several decisions of the CEO between 2003 and 2011, Fontenla-Novoa, such as the repurchase of shares and their frenzy by acquiring companies.
His entry into the agency took place in 2001. In 2003 he was already product manager and CEO for Germany, before assuming management for all of continental Europe in 2007.
Five years later, he reached the position of CEO for the United Kingdom and continental Europe, so he and his family moved to Surrey. There he laid off 3,500 employees, but also made an important cut in the management team. In 2014 he was appointed head of the group.
The terrorist attacks in North Africa a few years ago, the growing competition of low-cost airlines and online platforms such as Booking - and the inability of Thomas Cook to adapt to technological change - the hot summer of 2018 - which made that many Britons stayed to enjoy the sun in their own country - and the uncertainty about Brexit, which has brought the pound sterling down, has given the company several tips.
One of Fankhauser's most striking moments in Thomas Cook occurred in 2015, when, contradicting his lawyers, he personally apologized for the death, eight years earlier, of two children on a vacation in Corfu booked through his company, for inhale carbon monoxide from a boiler. Fifteen days before the apologies he had declared at the trial that the company had nothing to apologize for.
Now he has returned to apologize, this time to travelers and employees abandoned to their fate by bankruptcy. In a letter addressed to the workers, he says that he and his team have "explored all the ways and more to save this business." Of course, it was difficult for someone with more experience in the sector to do so, but Thomas Cook has not been able to celebrate his 179th birthday, and he is the visible head of failure.
The British Insolvency Service can disable managers for up to 15 years due to malpractice. The Secretary of State for Commerce of the United Kingdom, Andrea Leadsom, has already asked the Service to investigate the managers of Thomas Cook.
The country's prime minister, Boris Johnson, who refused to support an agency rescue plan, has criticized executives charging high bonuses while the company "was going down the drain."
. (tagsToTranslate) pilot (t) achieve (t) lift (t) thomas cook (t) peter fankhauser (t) carry (t) year (t) shrink (t) water (t) charge (t) high (t) bonus (t) can (t) be (t) investigate (t) labor



Source link