The Pilot School returns Your Club DISA Copi Sport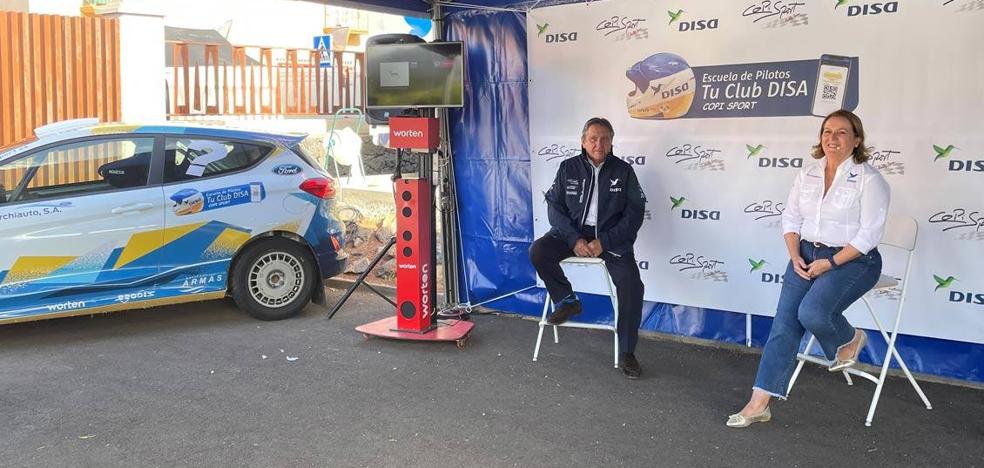 motoring
It is a program that gives the opportunity to become part of the champion rally team of the Canary Islands by earning Tu Club DISA points.
The School of Pilots Your Club DISA Copi Sport starts
its eighth edition after a period of forced stoppage marked by the pandemic. This is a project, started in 2013 and the result of an agreement between Escudería Copi Sport and the DISA Group, which was born with the aim of opening the doors to all women and men who are passionate about motor racing so that they can apply and reach become a driver of one of the rally teams with the highest number of titles in the Canary Islands: DISA Copi Sport.
The only requirement to be able to participate in this promotion,
which opened its registrations on July 18 and will end on November 30, 2022is to belong to or register as a member of Tu Club DISA, the free loyalty program designed so that DISA customers accumulate points with their consumption and can exchange them for different products and services designed to enjoy leisure, sports and style of life in the Canary Islands.
Those members who sign up for the promotion and obtain a greater number of points through their consumption and those of their family and friends in DISA and Shell will be classified as semi-finalists in the ranking and will attend the Motor Festival,
a few days of competition, training and coexistence with the DISA Copi Sport team in which they will face the final selection tests to be part of the team.
All those who want to participate, after registering as a member of Your DISA Club in the DISA Refueling Area (disagrupo.es), can register through the DISA Copi Sport Pilot School website, where they can also consult the bases of the promotion and the table with the list of points obtained through refueling at DISA or Shell, purchases in stores, purchase of gas (nu-b, nu-b plus or 12.5 cylinder) and,
as a novelty this year, also through the contracting of DISA Electricityour marketer with which we supply 100% renewable electricity produced in our wind farms and photovoltaic plants.
Another novelty this year is that any aspiring pilotas well as any member of the loyalty club, will be able to keep track of the points obtained in each transaction quickly through the new "My DISA energy" application, in addition to having their points card in virtual format and within reach of your hand from your mobile device.
Since its first edition in 2013, the Pilot School promotion in which all registered partners try to get points to qualify for the top positions in the ranking as DISA Copi Sport pilot applicants, has been a success.
managing year after year to exceed the participation figures. Only in the latest editiondisputed in 2019, had more than a thousand applicants.
Throughout these years of history, there have been more than 3,000 people who have signed up for seven seasons. One hundred and forty participants reached the final selection tests of the Motor Festival, and seven of them managed to make a reality
their dream of becoming drivers of one of the leading teams on the Canarian rally scene.
Pablo Suarez from Gran Canaria was the first, in 2013, followed by Daniel Santana (2014), Antonio Acosta from Palma (2015), Domingo Expósito from Tenerife (2016), Yeray Pérez (2017), David Perdomo (2018) and
the last winner in 2019, who was Cristian Morales from Tenerife.
This is the time when new applicants must present their credentials to become the winner of the year 2022.
The countdown has already begun to add a new name to this open chosen list to any fan or fan of this exciting world of motoring.