The photographer that captures the botched man to solve traffic | Innovation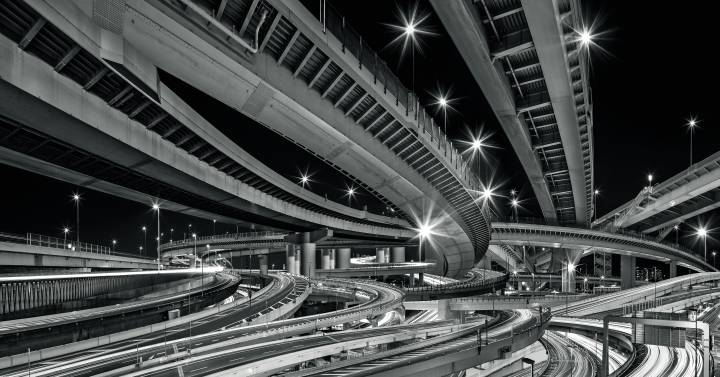 The human being usually responds to emergencies with botched. The more traffic, the more roads; to more vehicles, more structures. Known solutions that superimpose flying lanes in a horror scalextric. This is the case in the urban soup of Delhi, Tokyo or Beijing, the asphalt incarnation of an apocalypse of noise and smog. Japanese photographer Kouichi Hirayama approaches these irremediable futures where humans "succeed in overcoming the law of gravity and demolish our common sense".
In his series Future Traffic, IPA 2018 award, Hirayama clicked on tomorrow combining different exhibitions in his camera: "I mixed the buildings and lights of Tokyo and Yokohama in a single photo to symbolize future traffic and get to see reality and imagination," he says. The effect is overwhelming. A glacial atmosphere of lights and concrete where the dull noise of a fleeting and unbearable traffic seems to be heard. Who knows if the future goes through here instead of the dreams of smiling cities of trees and bicycles.
(tagsToTranslate) photographer (t) translate (t) fudge (t) be (t) human (t) solve (t) traffic (t) japanese (t) kouichi hirayama (t) reflect (t) work (t) future (t) urban transport (t)



Source link