The photo of the Galician emigration excites the Pope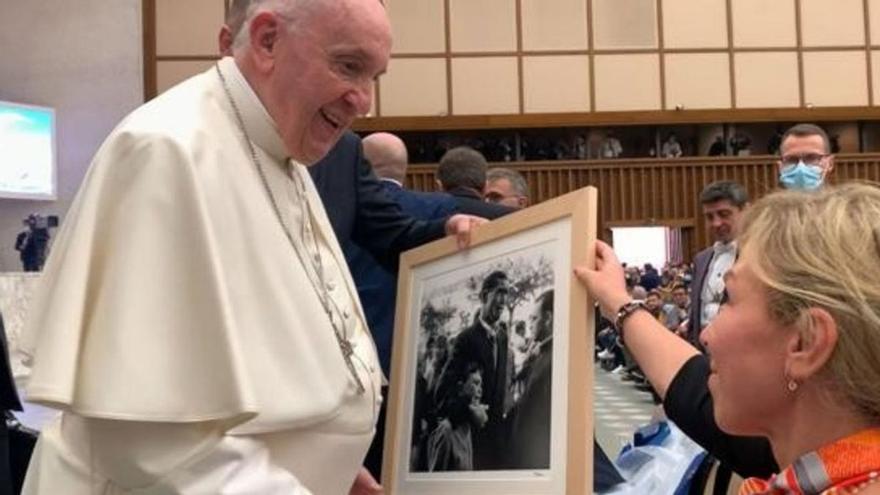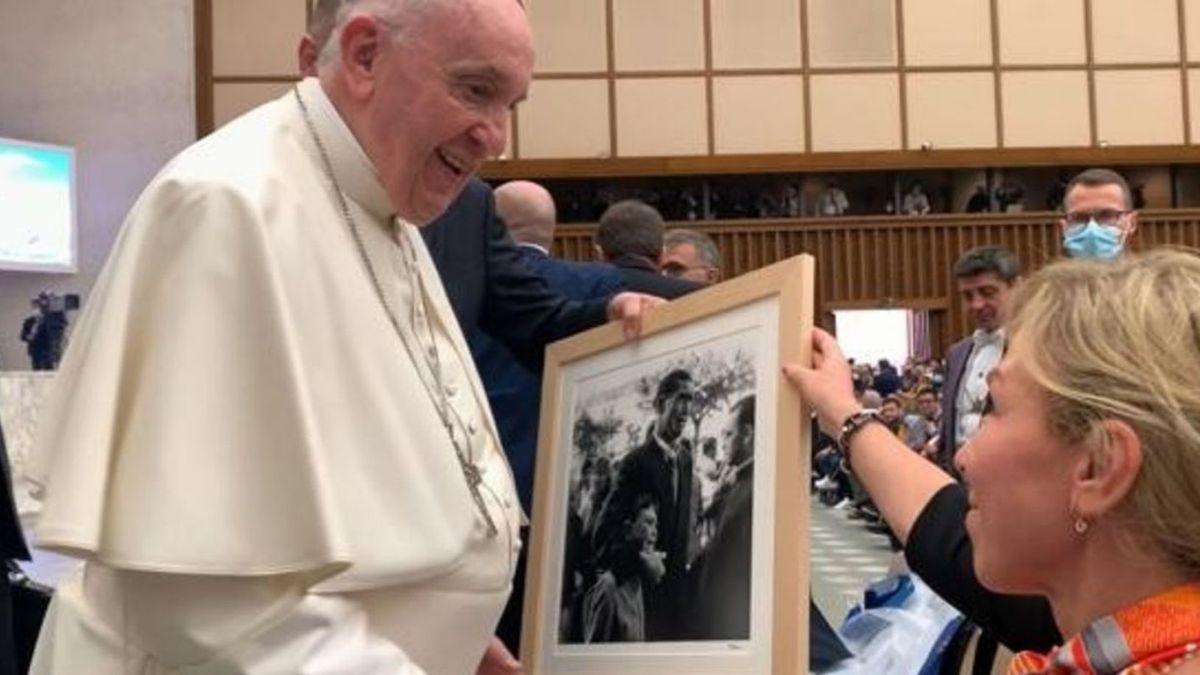 On November 27, 1957, the ocean liner Juan de Garay was preparing its departure from the docks of A Coruña heading Argentina. A man in a cloth suit and his son were hugging each other through tears. And a photographer knelt with his Rolleiflex camera to immortalize the drama of the Galician emigration, while a priest confessed to the travelers who were leaving his village for the first time. The rest is history. And that photo of Manuel Ferrol arrived at the Vatican yesterday to thrill one's own Pope Francisco. Before the image carried by the author's daughter, Patricia Ferrol, the pontiff he was "impressed."
The meeting took place after the general audience, at the time of the hand kissing used by the descendant of Manuel Ferrol to give the Pope the emblematic O home eo neno. "I have had the opportunity to be with him personally and deliver you the most iconic photograph representing Spanish migrationIt was a calm and very nice meeting ". Born precisely in Buenos Aires, the destination of so many Galicians since the 19th century, the Vatican head of state was very interested. "I saw how with his eyes he was taking a look at the photo, it happened four or five times and I felt very happy because I thought: he likes it, he is looking at it, he is interested, so everything will be fine; We greeted each other with a handshake and he told me that the photo was impressive ".
For the Galician it was "A very beautiful moment in which I remembered my father", assured Europa Press. That hug in A Coruña takes on even greater universal relevance.