The Philharmonic opens the 2020/21 season with tributes to Beethoven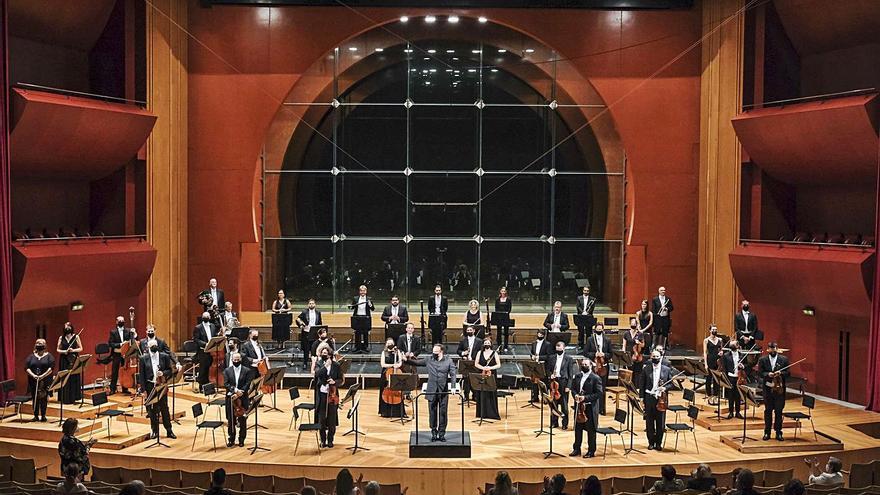 The Gran Canaria Philharmonic Orchestra (OFGC) opens its 2020-2021 season with two concerts held this week, on Thursday 24th and Friday 25th of September, at the Alfredo Kraus Auditorium, in Las Palmas de Gran Canaria.
The public that occupied the available capacity of the Alfredo Kraus Auditorium received with a great ovation the symphonic group of the Cabildo de Gran Canaria and its artistic director and titular, Karel Mark Chichon. On behalf of the Orchestra, Chichon thanked the attendees for their presence, as well as their support and understanding in the face of some unavoidable programming changes due to the technical limitations derived from the Covid-19 pandemic.
For this opening program, performed without pauses, Maestro Chichon chose two top pieces from Beethoven's orchestral production, the Coriolano Overture and the Heroic Symphony No. 3. With these compositions the OFGC reinforces the celebration of the 250th anniversary of the composer's birth, one of the backbones of its season through the interpretation of the cycle of the nine symphonies with Chichon.
In compliance with the health regulations of the Government of the Canary Islands for the prevention of Covid-19 in public spaces and to guarantee the safety of the attendees, the protocols leading to ensuring a safety distance were complied with, with the mandatory use of a mask in the access and departure, as well as throughout the concert.
Present at the concert were the Councilor for Culture of the Cabildo de Gran Canaria, Guacimara Medina; the general director of Culture of the Cabildo, Francisco Bravo de Laguna; the manager of the OFGC Foundation, Christian Roig; and the Deputy Minister of Culture of the Government of the Canary Islands, Juan Márquez, among multiple subscribers and spectators.In short, another demonstration that culture is a safe space in this context of health crisis, as the Cuyás Theater revealed, which also opened the season this weekend.