The Philharmonia raises the curtain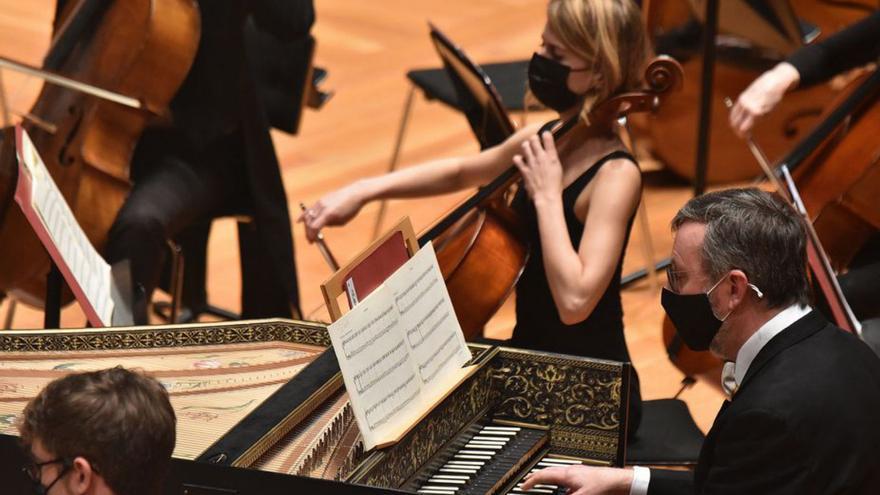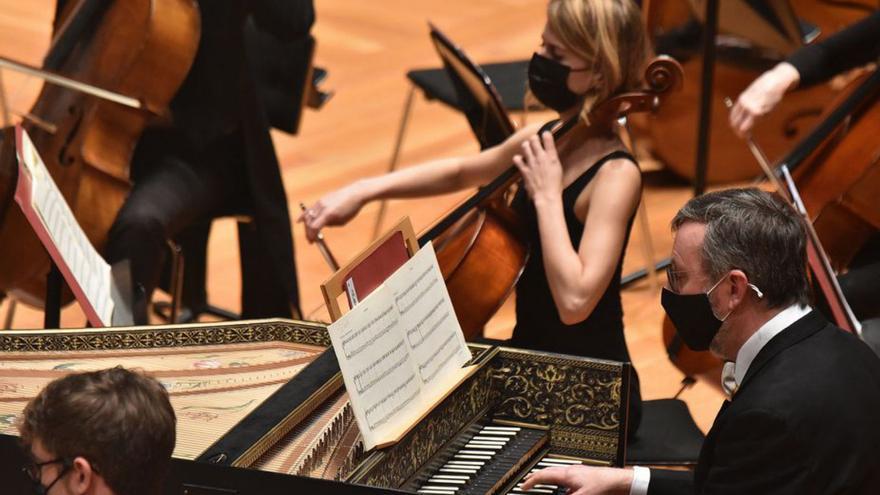 Mosaic of images from the opening concert of the 38th Canary Islands International Music Festival, last night, at the Alfredo Kraus Auditorium, with the Philharmonia Orchestra, under the baton of maestro Philippe Herreweghe and with cellist Steven Isserlis. The night before, the band opened the show on the island of Tenerife. | target weapons
"Despite the circumstances, today we are celebrating with this 38th edition that we have prepared, with a program that lives up to what this festival deserves, which is already an international benchmark." With these words, the Deputy Minister of Culture of the Government of the Canary Islands, Juan Márquez, celebrated the beginning of one of the most important musical events in the Archipelago: the International Music Festival of the Canary Islands (FIMC). The Alfredo Kraus Auditorium dressed up last night to welcome, with all the security measures, a large public in Gran Canaria, after its inauguration, the night before, in the Tenerife Auditorium.
The London Philharmonia Orchestra was in charge of singing the first chords of this edition. With more than a thousand recordings under its belt during eight decades of existence, it was already at the FIMC in the 2020 edition. The program included works by Bach, Haydn and Mozart. One of the stars of the evening was the cellist Steven Isserlis, who took part in the second of the pieces and delighted the audience. The soloist offered a masterful encore and received the thanks of the audience present in the Symphony Hall with several minutes of warm applause.
«It is one of the great formations at European level. It has had great directors throughout its history and it is fortunate that I am here today with the master Philippe Herreweghe, who specializes in historicist interpretation, which is the closest to how the work was performed at the time which was composed", explained Márquez about his presence at the opening of the Philharmonia Ochestra.
Beethoven on six islands
The tenor Manuel Gómez Ruiz and the applauded Trío Arbós, winners of the 2013 National Music Prize, have started a concert tour on stages of six islands within the framework of the Canary Islands International Music Festival. He does it with a monograph dedicated to Beethoven, which includes 25 songs that the genius from Bonn wrote using melodies and poems from different nations, and which are part of the album Beethoven: un viaje, eine Reise, a journey, which they have recorded together and with who are on tour. It could already be heard yesterday at the Teatro de San Bartolomé, in Lanzarote; today in the Church of Carmen de La Graciosa and on Sunday 16 in the Corralejo Auditorium, in Fuerteventura. The following week they will continue the tour of the Islands.