The Peruvian competition entity sues Repsol for 4,500 million dollars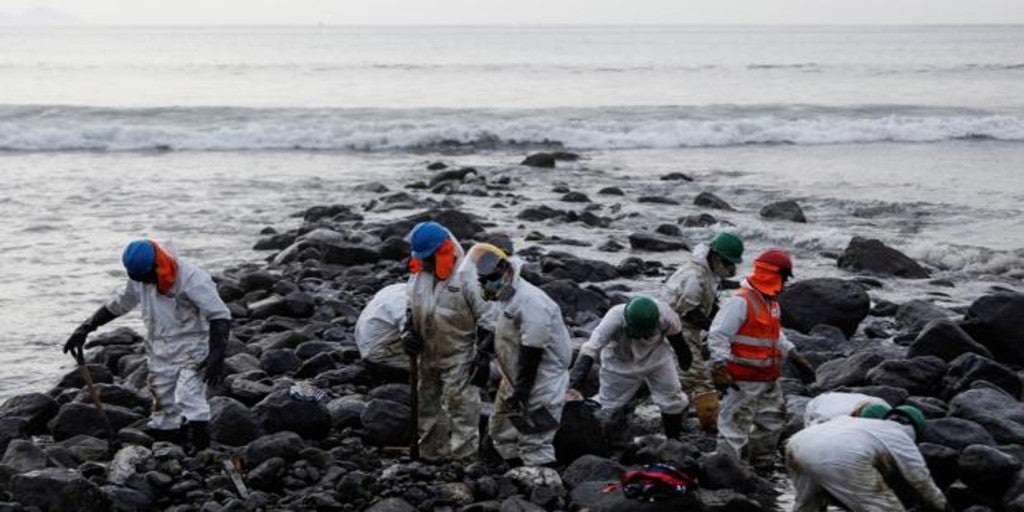 EFE
Updated: 05/14/2022 05:56h
Save
Related news
The National Institute for the Defense of Competition and the Protection of Intellectual Property (Indecopi) of Peru has filed a lawsuit against the Repsol company for 4,500 million dollars for the damages caused after an oil spill on January 15 in the north of the country.
"We have filed this lawsuit in accordance with the rules of the Civil Code, which establishes that whoever operates a dangerous good or by carrying out a dangerous activity, and causes damage to others, is obliged to compensate him," says the director of Indecopi, Julián Palacín, in a video released by the institution.
He has ensured that the
oil spill (approximately 11,000 barrels) affected 700,000 residents and caused the closure of dozens of beaches, shops, restaurants and tourist services in the summer season, as well as fishermen.
The fine is 3,000 million dollars for the damages caused, plus 1,500 million for moral damages to consumers, users and those affected, a figure that has to be defined by the judge at the time of resolving.
"The prejudice and moral damage suffered by the population of that area are protected by the rulings of the Inter-American Court of Human Rights," said Palacín.
It has also announced that this is the
first case in Peru where civil liability is demanded of an international oil company in defense of the interests of the population, and has stated that this could be "a unique jurisprudential precedent" in the country.
The civil claim for compensation for damages was filed before the 27th Civil Court of the Superior Court of Justice of Lima against six defendants: Repsol SA (Spain), Mapfre Global Risks (Spain), Mapfre Peru Insurance and Reinsurance Companies ( Peru), La Pampilla Refinery (Peru), Transtotal Maritime Agency (Peru) and Fratelli d'amico Armatori (Italy).
The "worst ecological disaster" in the country, according to the UN
The Repsol crude oil spill occurred on January 15 at the La Pampilla Refinery, some 20 kilometers from Lima, and was defined by the UN "as the worst ecological disaster in the country's history."
For its part, the Spanish oil company announced its long-term commitment to help both the recovery of biodiversity in damaged areas and the payment of compensation to those affected.
View commentsTopics

Source link