The Pérez Galdós Theater ends its 2020 program with 'Fortunata y Benito'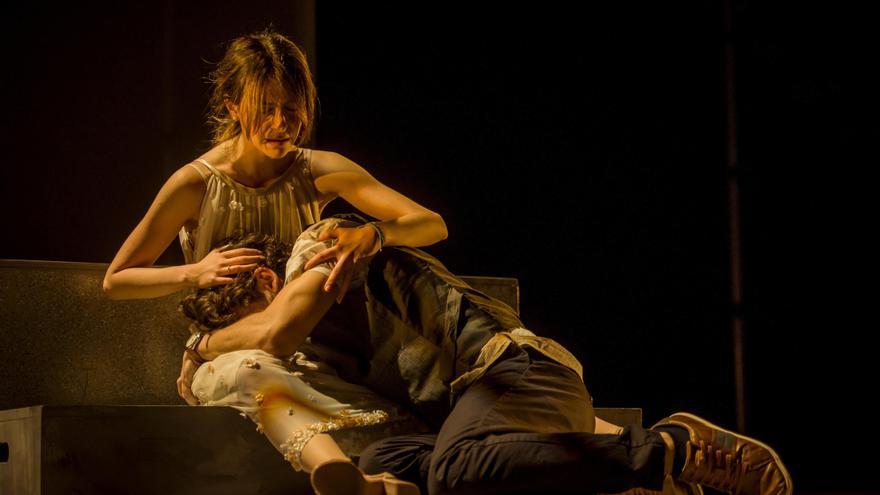 Next December 27 at 8:00 p.m. on Pérez Galdós Theater will open the curtain to culminate its program for this year 2020 and will do so precisely with 'Fortunata y Benito', one of the works that the Theater dedicates to the figure and work of the writer Benito Pérez Galdós, from whom it takes its name, for the commemoration of the centenary of his death.
The play, written and directed by Laila Ripoll, is a tribute to Galdós's female characters from the perspective of the 21st century. It is not the first time that Laila Ripoll has collaborated with the Pérez Galdós Theater since she is one of the authors of 'The Last Voyage of Galdós' which was staged in October within the performing arts project 'Laboratorio Galdós' directed by Mario Vega.
Always surrounded by women and influenced by them (his mother, his sisters, his friends, his lovers …), Galdós was a great female character creator whom he endowed with flesh, character and soul. In this montage, the modernity of Galdosian approaches is transferred to the present, to a Madrid of today, which becomes another character in which to give life to this urban and modern version, in which music and dance are not lacking.
To cover her very great literary creation, Laila Ripoll has decided to make a free reinterpretation of Fortunata and Jacinta. Based on Galdós's own testimonies from his university stage, which depict him as a normal young student of his time, Laila Ripoll weaves flesh and blood characters that he transfers to our days to discover how much of that Spain, of those women and men, it still remains in our society.
This show represents Laila Ripoll's first collaboration with the LaJoven company and it premiered in February this year at the Madrid Canal Theaters. This Madrid company is a theatrical project that brings together professionals from the performing arts with the teaching community and serves as a projection space for young actors. With 8 years of life and 18 premiered productions, LaJoven seeks the incorporation of new audiences to the theater through contemporary dramaturgy. The cast of actors is made up of Zhilah Azadeh, Cristina Bertol, Yolanda Fernández, Julio Montañana Hidalgo, Eva Caballero, Juan Carlos Pertusa and Jorge Yumar.