The Pentagon tracks a runaway Chinese rocket whose parts may fall to Earth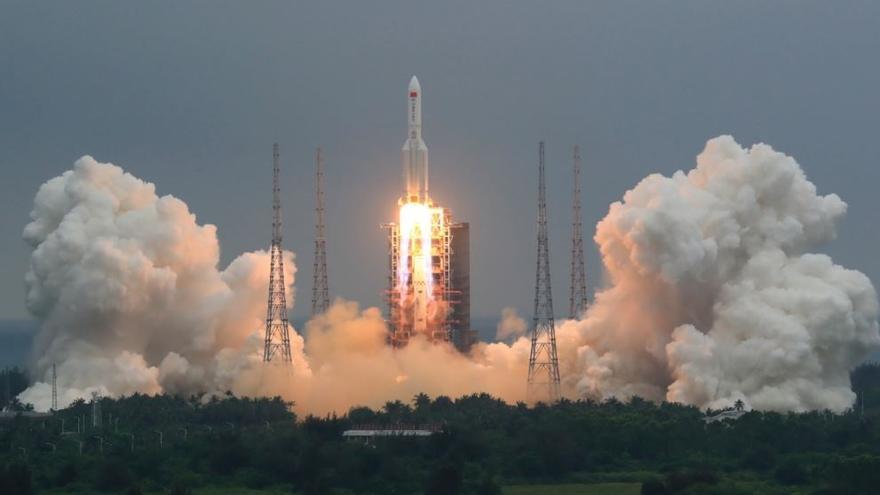 The US Pentagon tracks a big chinese rocket that is out of control and that it will return to Earth's atmosphere this weekend, raising concerns about where its debris may impact.
According to US media, it is expected that Chinese Long March 5B rocket enters Earth's atmosphere "around May 8", according to a statement from Defense Department spokesman Mike Howard, who said that US Space Command is tracking the rocket's trajectory.
The "exact point of entry into Earth's atmosphere" of the rocket cannot be identifiedr for up to a few hours when they reentry, Howard said.
The 18th US Space Control Squadron will provide daily updates on the rocket's location via the Space Track website, the media added.
The Chinese used the rocket to launch part of their space station last week.
While most space debris objects burn in the atmosphere, The size of the rocket, 22 tons, has raised concern that some of its largest pieces could re-enter the atmosphere and cause damage if they hit inhabited areas.
However, Jonathan McDowell, an expert at the Center for Astrophysics at Harvard University, clarified to CNN that the situation "is not the end of days."
"I don't think people should take precautions. The risk of injury or hitting someone is quite small. It's not negligible, it could happen, but the risk of it hitting you is incredibly small. I would not lose a second of sleep because of this as a personal threat, "he told the chain.
McDowell explained that pinpointing where the debris might be headed is nearly impossible at this point due to the speed at which the rocket is traveling.
Still, the ocean remains the safest bet on where the debris will land, he said, just because it takes up most of the Earth's surface.
"If you want to bet where something will land on Earth, bet on the Pacific, because the Pacific is the largest part of the Earth. It's that simple, "McDowell said.
This event comes after China launched the first module of its planned space station last Thursday morning from the Wenchang launch center on the southern island of Hainan, according to the National Space Administration of China.
China's space station will not launch all at once; It will be assembled from various modules to be shipped at different times and will be fully operational by the end of 2022.