The 'pavilion of solidarity' of Los Llanos resumes sporting activity three months after the eruption of the La Palma volcano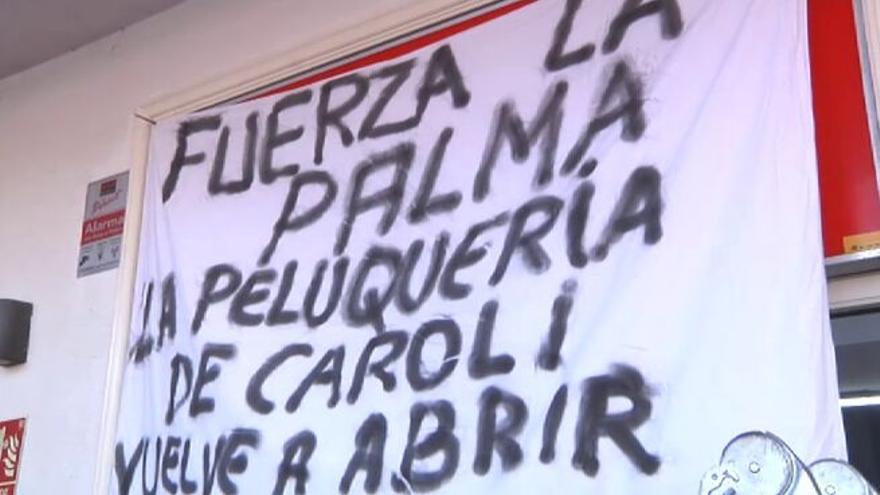 From the first day of the eruption, solidarity began to arrive from all parts of the Canary Archipelago, exceeding forecasts and even the possibility of managing all these aid, which forced to look for large spaces to be able to articulate a distribution - necessary in those first instants - among those who were beginning to lose their homes or had been forced to abandon it.
Three months later, the service provided continues to be essential for thousands of people who have been able to solve their housing emergency, but for whom solidarity is still necessary today, both with the delivery of food and basic necessities.
The epicenter of donations moves, from Monday to Friday, towards Glorieta Castillo Olivares street
In the municipality of Los Llanos de Aridane, the place chosen to manage these donations was a sports hall, the Severo Rodríguez, with a capacity for more than 3,000 people, where each seat became an immediate remedy for each affected. There, sneakers by size, T-shirts, children's clothing and, in general, everything necessary to provide clothing for the victims who left their homes with what they were wearing were placed there.
Food was also collected and many belongings intended, above all, for the little ones. In the corridors, baby carriages, cribs or toys were alternated with solidarity objects that came from the other municipalities of La Palma, the rest of the Archipelago or the Peninsula.
It has been three months of intense work in which hundreds of volunteers have helped thousands of people to cope with the situation who have been forced to go to this scene of aid to advance in their lives.
Now, while the old JTI factory in El Paso continues to be the main product reception and distribution center and the Day Center of the same municipality maintains these tasks, Severo Rodríguez will resume his sports activity when the countdown to declare as finished the eruption comes to an end.
The activity will remain, but now in a new enabled space in which it has been working for weeks, and which is located on Glorieta Castillo Olivares street, from where the distribution of products received from donations to people will continue. affected by the volcano.
It is specifically in this place, which will be open from Monday to Friday from 9:00 a.m. to 1:00 p.m., where affected people will be able to collect clothes, hygiene products or diapers, among others, while food products can be withdrawn at the Food Bank, always going through the social workers first.
And it is that, three months after the start of the volcanic emergency, it is necessary to reorganize the municipal spaces that were opened, such as the Severo Rodríguez Pavilion, which has recovered its original condition, so it has become necessary to enable this new place that continues to receive the wave of solidarity that continues to come from many points, where volunteer work has made it possible to make such aids a reality for many families.
El Severo Rodríguez will remain to be remembered as a center of hope and solidarity, in which an army of volunteers insisted on trying to make things easier for those who have suffered the worst, as a symbol of the struggle of a people to win. to this natural catastrophe.