The party of Spain will compete for the audience with 'laSexta noche' and 'Eight Basque surnames'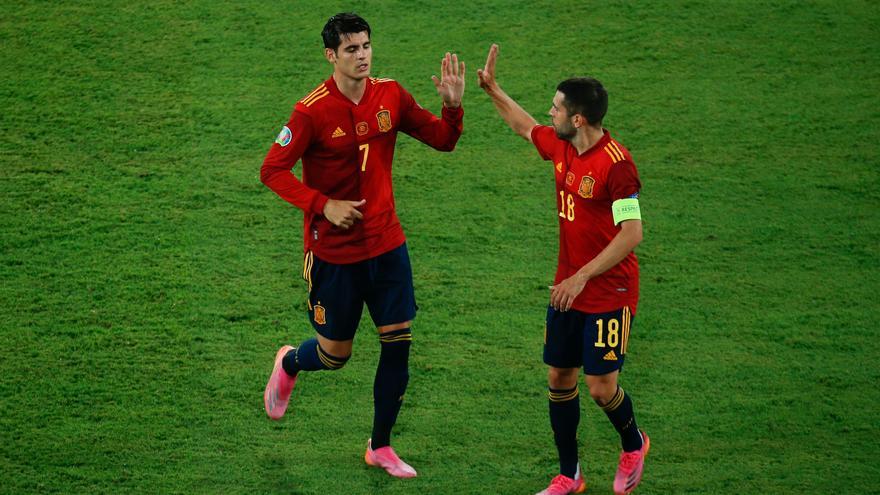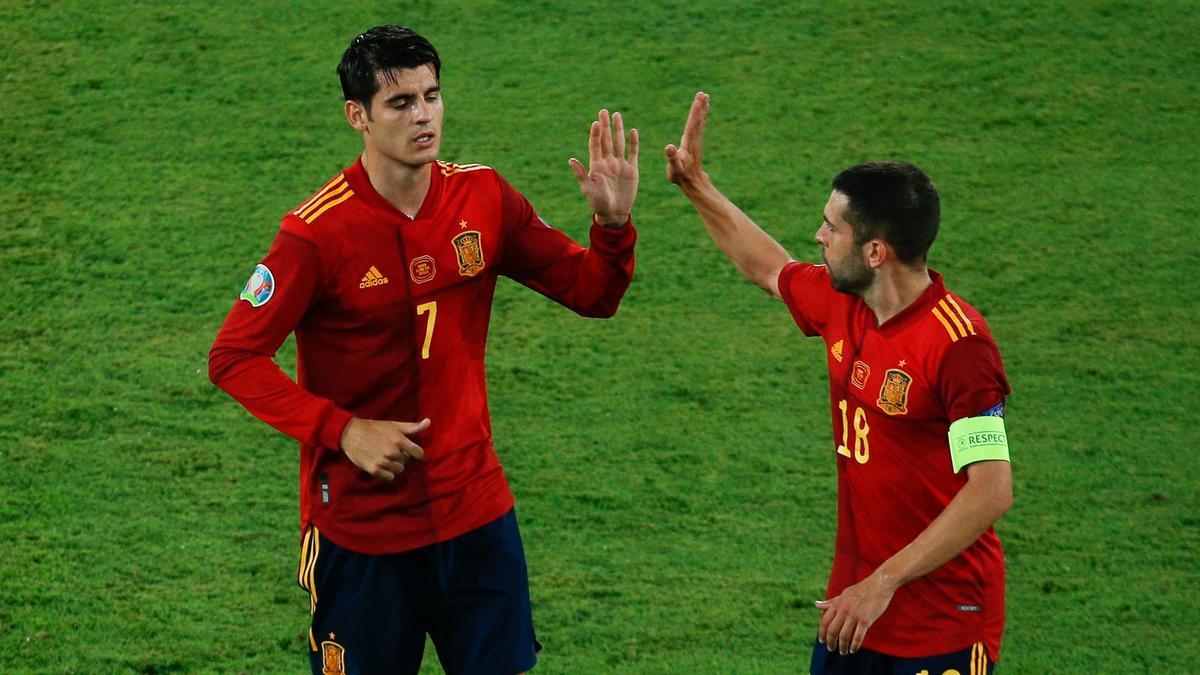 Telecinco offers tonight the second match of Spain in the Eurocup (9:00 pm) against Poland. The match, to be held at the Cartuja Stadium in Seville, will be narrated by Manu Carreño and with comments from Kiko Narváez, José Antonio Camacho, Ricardo Reyes and Matías Prats Chacón.
For its part, 'the Sixth Night' will have tonight (9:00 pm) as guests the former president of Congress and Castilla La Mancha, José Bono. In addition, there will also be the actor Rafael Álvarez 'El brujo' and they will talk about motivation with the tennis coach, Toni Nadal.
Jack Nicholson and Diane Keaton, on Antena 3
The movie 'of Antenna 3 issues tonight (10:10 pm) a new screening of 'When you least expect it'. Harry Sanborn (Jack Nicholson) is a die-hard bachelor who only dates women much younger than him. He and Marin (Amanda Peet), his latest conquest, have planned a romantic weekend at her mother's beach house. When Harry suffers a heart attack, Marin's mother, Erica Barry (Diane Keaton), a famous divorced writer, reluctantly agrees to care for him until he recovers. Harry, amazed, realizes that he is attracted to her. But Erica is also courted by a young doctor. Once recovered, Harry returns to his home and his old habits. However, his relationship with Erica has altered his life and his feelings.
'The song of July' is the bet of The 1 for the night of this Saturday (10:10 p.m.). The original BBC series tells the story of a 19th century colored slave in Jamaica under British rule. Tamara Lawrance, Hayley Atwell, Lenny Henry, Michael Culkin, Leo Bill, Jack Lowden, Arinzé Kene, Jordan Bolger and Sharon Duncan-Brewster, among others, are the protagonists of this story.
Dani Rovira goes from Andalusian to Basque to conquer Clara Lago
What's more, 'Eight Basque surnames' occupies tonight (22:50 hours) the prime time of Four. Rafa (Dani Rovira) is a young Andalusian gentleman who has never had to leave his native Seville to get the only thing that matters to him in life: the Fino, the Gomina, the Betis and the women. Everything changes when he meets a woman who resists his charms: she is Amaia (Clara Lago), a Basque girl. Determined to conquer it, he moves to a town in the Basque Country, where he pretends to be a Basque to overcome their resistance. He adopts the name Antxon and several Basque surnames: Arguiñano, Igartiburu, Erentxun, Gabilondo, Urdangarín, Otegi, Zubizarreta ... and Clemente.