The party of Spain, 'Masterchef' and 'Mujer' compete today for the audience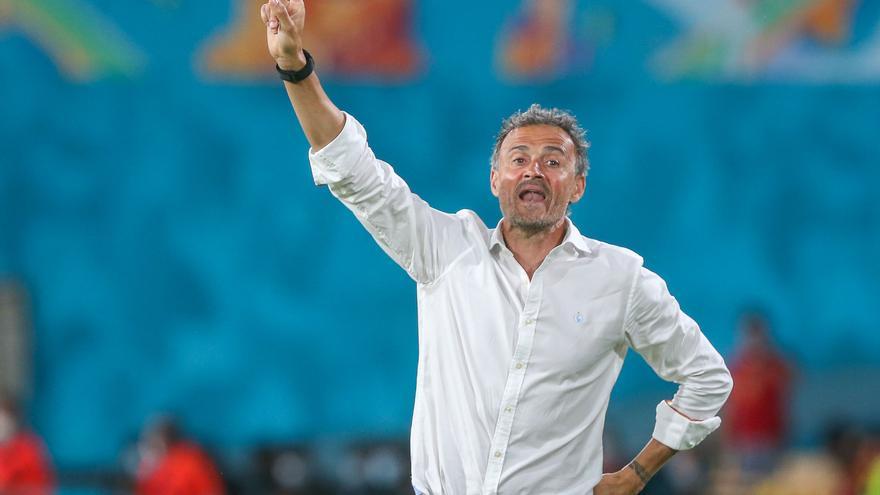 Decisive night for the Spanish team in the Euro 2020. After beating Switzerland in the exciting penalty shootout, Spain plays its pass to the final of the European competition against Italy (9:00 p.m.), a match that will broadcast Telecinco from London (United Kingdom) with the narration by Manu Carreño and comments by José Antonio Camacho, Kiko Narváez, Ricardo Reyes and Matías Prats Chacón.
Raquel Meroño visits the 'Masterchef' stoves
The 1 of TVE broadcasts tonight (10:10 p.m.) the semifinal of the ninth edition of 'Masterchef'. On this week's show, five hopefuls will battle to be finalists. To achieve this, they must reproduce a Martín Berasategui dish with 45 ingredients and 53 steps in the first test; prepare a menu created by Dani García for forty people per team; and create a plate with the ingredients that they will find under the hoods using four different textures to get rid of the elimination, try that Raquel Meroño will visit.
Four bet tonight (10:50 p.m.) on a new delivery of 'Everything is true'. The new program presented by Risto Mejide and Marta Flich will address the last hour of Operation Titella, which investigates the activity of an organization allegedly dedicated to the scam of large sums of money and in which the businessman José Luis Moreno would supposedly be one of the most prominent members. In addition, the space will also focus its attention on the fatal beating received this weekend by the young Samuel Luiz in La Coruña.
The final stretch of 'Woman' continues tonight (10:45 p.m.) at Antenna 3. The denouement of Bahar's story is about to come to an end and with it the fate of the Çesmeli family, Ceyda, Arif and Sirin, among other characters, will be revealed. Before the expected ending, the Atresmedia chain is programming a special on Turkish fiction, which includes the rerun of one of its chapters.
'La Roca' seeks revenge on laSexta
What's more, the sixth opt this Tuesday (10:30 pm) for a new screening of the film of 'Thirst for revenge'. An ex-convict (Dwayne Johnson) wants to avenge the death of his brother, which occurred years before when they both gave a coup. A veteran policeman (Billy Bob Thornton), while following in his footsteps, tries to find out who the culprits were.