The parricide who drugged and drowned her 10-year-old daughter in the bathtub: "I saw everything black and did not want her to suffer"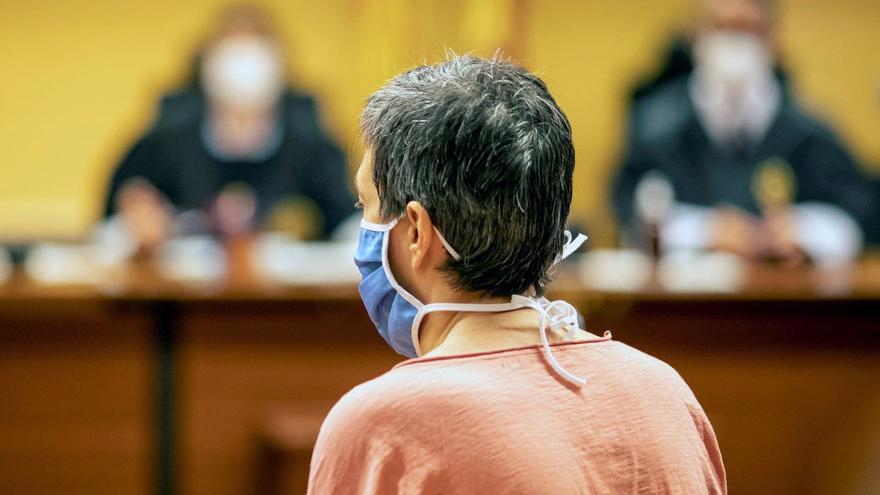 The Girona neighbor who on December 30, 2019 drowned her ten-year-old daughter in the bathtub after drugging her with anxiolytics has declared, this Wednesday in the trial she faces in the Provincial Court, that she committed the crime because He saw it "all black" and did not want "her to suffer."
After two days of statements, the accused, Maria Àngels F., has seen her turn come, although You have only answered five questions from your lawyer, David Muñoz, for which he has taken just over a minute.
Asked about whether at the time of the events she was taking the medication for the treatment that she was following in the psychiatric center where she was admitted from August to December 24, 2019, when she was discharged, she explained that, since he returned home, he had not.
Muñoz has asked him what was the relationship he had with his daughter, to which the defendant has answered that it was "good".
Likewise, has denied that the act he committed on December 30, 2019 was "premeditated" and the defense's last question was "why did she do it?" to which, in the same flat tone of the entire trial, she explained: "I saw everything black and did not want her to suffer."
The presiding magistrate of the chamber, Fátima Ramírez, has asked the accused if she wanted to answer a question that one of the members of the popular jury wanted to ask, to which she has refused, although it has been formulated for the record: "If I could go back, would I do it again?"
The trial has continued with the reading of the messages that the accused exchanged through social networks with a journalist whom He confessed to the crime and the reproduction of their calls to the emergency phone.
Both the prosecutor Enrique Barata and the private prosecution on behalf of the father, represented by lawyers Óscar Ballester and Óscar Álvarez have raised their conclusions to final.
The first asks for the first time in the Hearing of Girona reviewable permanent prison for a crime of murder on a particularly vulnerable person with aggravation of kinship and extenuating confession, as well as that the ex-husband and father of the girl be compensated with 200,000 euros.
The private prosecution has upheld the twenty-year petition for murder and the defense, which maintains that the defendant had her volitional and cognitive abilities annulled during the events due to a mental disorder, claims psychiatric internment, but has modified its provisional conclusions.