The Parliament gives the go-ahead to the REF changes in the budgets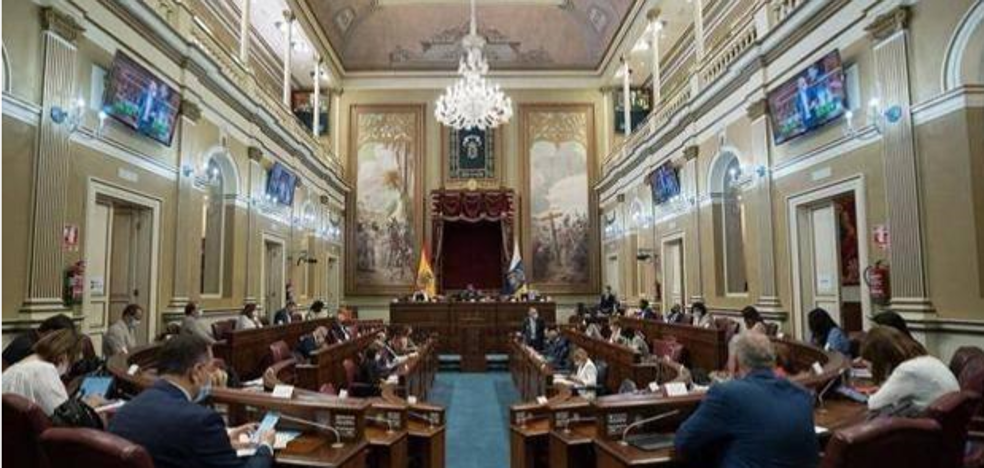 The modifications include changes so that the companies of the Canary Islands Special Zone can take advantage of the 4% taxation in the Corporation Tax
The plenary session of the Parliament of the Canary Islands has unanimously issued this Monday a report in favor of the modifications introduced by the draft law on general state budgets in some aspects of the
Economic and Fiscal Regime (REF), referring above all to the harmonization of the
IGIC y al
triangular trade in the Canary Islands Special Zone.
According to
Constitution of 1978 and the Statute of Autonomy of 2018the Parliament of the Canary Islands must issue a report prior to legislative changes that affect the REF and, to be favorable, it must have the support of at least two thirds of the deputies, as has happened in this case.
Among other measures that affect the REF, the state budget harmonizes the IGIC in terms of community customs regulations.
It also assimilates the IGIC to VAT in the modification of the tax base for the return of the uncollected IGIC, although in this case the parliamentary report claims that this measure be retroactive so that it can be applied, among others, by those affected by the bankruptcy of
Thomas Cook.
The modifications of the REF also include changes so that the companies of the Canary Islands Special Zone (ZEC) dedicated to triangular trade can benefit from the 4% taxation in the Corporation Taxas had been done for 20 years, until in 2021 the Tax Agency changed the interpretation of the rule.
The change that the budget bill introduces in this matter is positive for the future, because it prevents this new interpretation of the Tax Agency, but, according to the Parliament of the Canary Islands, it is insufficient, because it is not retroactive either.
This means that the Tax Agency can continue to apply its previous criteria in past years and open inspections to companies that had acted in good faith applying the criteria that the Agency itself
Hacienda he had accepted for two decades and that he abandoned for the 2021 financial year.
This retroactivity on the triangular trade of the ZEC is one of the issues agreed upon in the bill promoted by the
Parliament of the Canary Islands before the Cortes Generales, in which it is also requested that the requirement that 90% of the resources of the companies that carry out these transactions be located in the Canary Islands be reduced to 50%.
The Parliament also asks for more clarity in the demands on the intellectual and industrial property rights of the computer applications of the ZEC companies, because otherwise legal uncertainty is generated that will make it difficult for technology-based companies to set up.