The pandemic strips Silicon Valley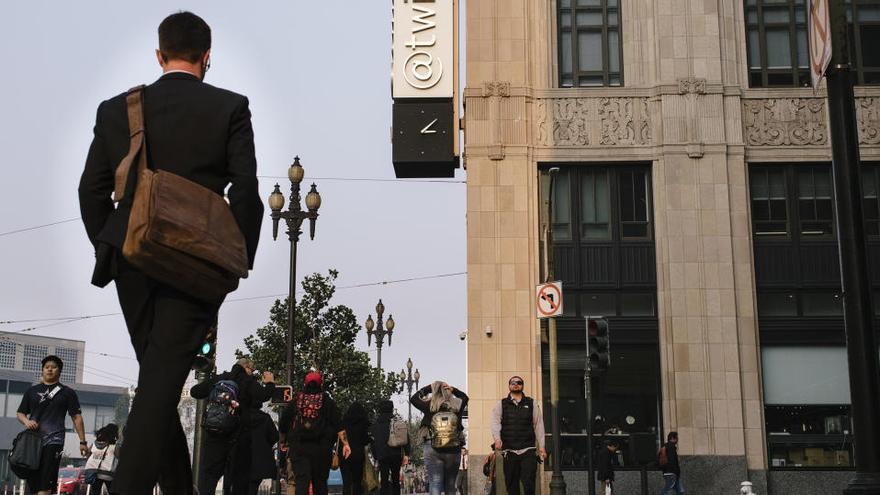 In February, it was one of the most desirable places in America to live. In December, workers, executives and historic companies like Hewlett Packard and Oracle are abandoning it by force. The pandemic has stripped Silicon Valley and its future begins to be questioned.
According to data from the United States Postal Service, between March and November 90,000 residents of San Francisco notified a change of address out of town (mostly bound for Florida, Nevada and Colorado).
According to the census estimate, the city had 881,500 inhabitants in 2019, so a loss of 90,000 residents would be equivalent, if confirmed, to a population reduction of more than 10% in less than a year, and for the moment there are no signs that this has been offset by the arrival of new residents.
Goodbye to the stars
And then there are the anecdotal cases, but of symbolic importanceThe San Francisco Bay Area has lost such illustrious neighbors as Tesla CEO Elon Musk, who just a few days ago reported that he had moved to Texas.
The same footsteps have been followed by Dropbox's CEO, Drew Houston, as well as Oracle founder and world's fifth fortune teller Larry Ellison, who has moved to an island of his own in Hawaii. Before leaving, however, Ellison made sure he did the same with the company he runs, Oracle, which after more than 40 years in Silicon Valley and with 6,500 employees in its Redwood City offices, has also moved its headquarters to Austin (Texas).
An even tougher blow on a symbolic level is the march, also to Texas, of Hewlett Packard Enterprise, one of the heir firms of the historic manufacturer Hewlett-Packard, the company considered the origin of Silicon Valley.
A change of 180 degrees
The question that immediately arises when contemplating these data is how it is possible that the pandemic has led to such a radical change in trend and this region has passed in a matter of months from being one of the main poles of population attraction in the United States. to be losing it in an accelerated way.
The answer can be found in several factors, but in general all of them share a point in common: a substantial part of workers and companies landed and stayed in the San Francisco area because they considered that they had no choice, but, when it arose the opportunity, they have abandoned it.
One of the highest costs of living in the entire US, heavy traffic, heavy tax burden for businesses and individuals, the regulatory ubiquity of the Administration, the feeling that the city has lost much of its character … . The reasons that those who leave claim are of the most diverse and they imply that until now they lived in San Francisco, in part, against their will.
The end of a myth
"Until now, if you were a very skilled programmer, but your partner had a good job in Chicago and you didn't want to move to Silicon Valley, you had the Facebook doors practically closed", tells Efe Rob Atkinson, founder and president of the think tank specialized in scientific and technological policies Information Technology and Innovation Foundation (ITIF).
The pandemic has put an end to that myth: with virtually everyone in the tech industry working remotely – and with the prospect of continuing to do so for a long time or even permanently – the need to be physically in the San Francisco area is no longer justifies.
"We know that there is technological talent outside these 'hubs' and remote employment will open many doors that until now remained closed ", indicates the researcher.
It is a hard blow for the region, which is noticing how the years of fat cows are now a thing of the past. After years of surpluses, the San Francisco City Council has gone into the red – among other things, indirect tax revenue has plummeted 43% – and has already warned that layoffs are possible in the public sector.