The pandemic reduced the diagnosis of diabetes and worsens its prognosis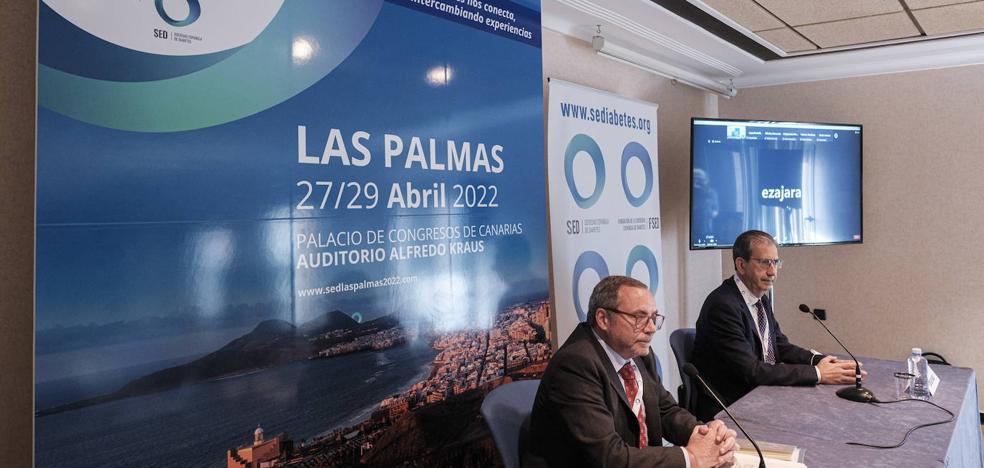 In the last two years, the incidence of the disease has grown by 42% in Spain, according to the president of the Spanish Diabetes Society, which is holding its 33rd National Congress in the capital of Gran Canaria.
In the last two years,
new diagnoses of diabetes have grown by 42% in Spainaccording to Antonio Pérez, president of the Spanish Diabetes Society, an organization that celebrates its
33 national congress which brings together 1,200 professionals until Friday in the capital of Gran Canaria.
The doctor and researcher stressed that the pandemic has prevented early detection of the disease, so "we are diagnosing
much more severe patients».
"Diabetes patients have suffered a
important lack of attention that we will pay for in a few yearswith a worse prognosis for people who have gone through this situation, "warned Pérez.
"The coronavirus does not have a higher incidence in the population with diabetes but it is an important risk factor for severe covid," said the president of the Spanish Diabetes Society about an infection that, like any other, deteriorates the glycemic control of patients, with the addition that many people stopped going to the health system to monitor or adjust the treatment.
In addition, confinement prevented physical exercise and encouraged a sedentary lifestyle, a lifestyle that favors obesity, the main cause of type 2 diabetes. "There is no medicine more effective than
exercise and healthy eating», pointed out Pérez, who underlined the long-term risk that the
childhood obesitya health problem suffered by 35.5% of the children of the archipelago.
In fact, according to the head of the Endocrinology and Nutrition service at the Doctor Negrín Hospital of Gran Canaria, Pedro de Pablos, "if obesity did not exist, 70% of type 2 diabetes would disappear."
The impact of covid on the health system has also prevented Primary Care from instructing people diagnosed to
control the diseaseDe Pablos pointed out.
The Congress, the first to be held in person after two virtual editions, brings together professionals interested in learning first-hand about the latest research on this disease through relevant national and international speakers.
This is the case of the protagonist of the inaugural conference, Alexander Kleger, who published several studies on how Sars-Cov-2 infects pancreatic cells that produce insulin and investigated how the virus can increase the incidence of type 1 diabetes, since It affects people with an impaired immune system.
Regarding the detection of diabetes, experts assure that
diagnosed earlier and earlierexcept for people who do not go to the health system or undergo company medical examinations.