The pandemic plummeted sales in the textile sector by almost 40% in 2020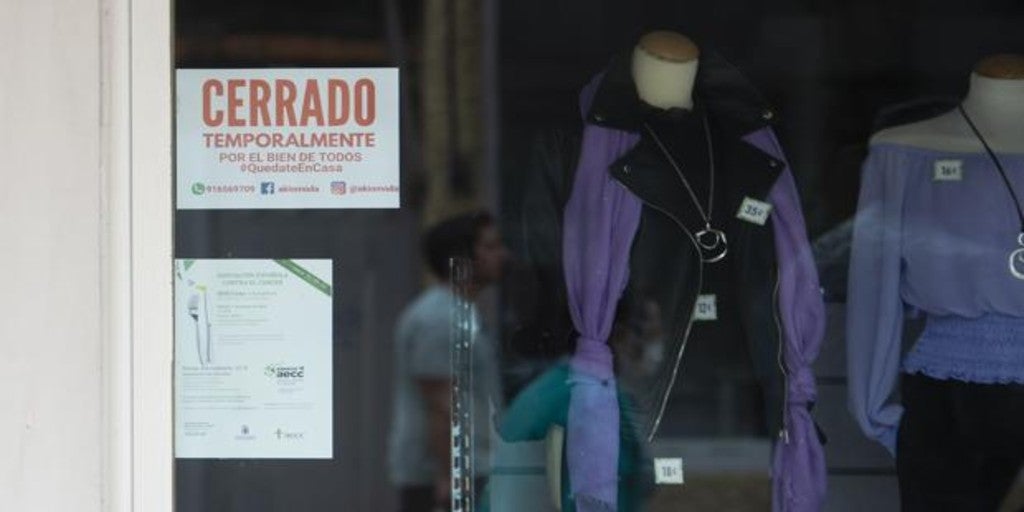 Madrid
Updated:
save

Sales of fashion garments and accessories plummeted 39.8% in 2020 due to the impact that the coronavirus health crisis has had on the sector, according to data from the barometer of the Business Association of Textile, Accessories and Leather Trade (Acotex).
Sales in December fell by 32.2% in the middle of the Christmas season and the beginning of the sales, which has allowed them to have been a little better compared to the decrease of more than 37% registered in October and November, so the sector he warns that he is still in a "dramatic situation."
The textile employer has recalled that after the confinement decreed by the Government to stop the expansion of the coronavirus the 15% of the stores did not open and currently about 25% of the establishments still have not raised the blinds when seeing that the sales of these months are a "real catastrophe".
Acotex has underlined that the fashion trade continues with falls in sales and that these do not recover only with discounts. In addition, it points out that the capacity limitations at lunch and dinner, the there are almost no events or celebrations These are reasons that do not encourage consumers to buy a dress, a suit or accessories.
Faced with this situation of uncertainty and with the sharp drop in sales in the sector, the textile employers continue to demand "urgent and specific measures." «There are no moratoriums on taxes, fees, tributes or Social Security quotas; it is necessary to forgive them ", claims Acotex, which asks for the exoneration of Social Security contributions as well as other sectors of force majeure ERTEs and the reduction of VAT to encourage consumption.
Layoff aids
In this way, the employer's association stresses that "it needs liquidity and no more indebtedness", for which it asks the administrations for a solution for the payment of commercial rents, since the sector cannot meet these payments with the current levels of sales.
"Is unthinkable to keep precovid templates with the current sales, so we have to update the templates to the current moment and for this we need help to be able to dismiss, because otherwise the companies will have to close definitively ", they have requested from the textile employer's association.
On the other hand, the employers of the textile sector do not face the start of the official winter sales campaign with optimism, which is marked by movement and capacity restrictions in the different autonomous communities.
«We are not optimistic about the sales period and unfortunately the sales for the month of January 2021 they will be very inferior at January 2020 », has advanced Acotex.