"The pandemic is uncovering many health deficiencies"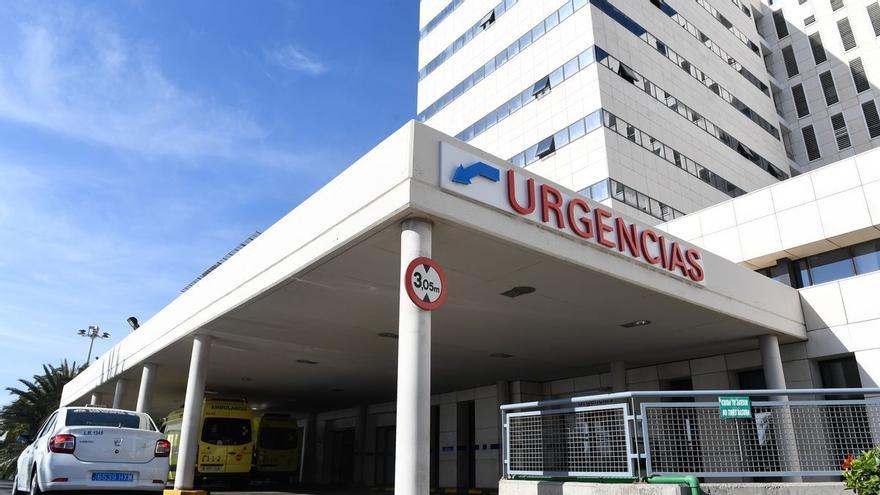 crises in the Island Hospital of Gran Canaria. Dozens of attached doctors, against the direction. There are more than a hundred doctors attached to different services of the Insular-Mother-Child University Hospital Complex (Chuimi)including professionals from Emergency, Anesthesiology and Surgerythose who have signed a letter addressed to the director of the Canary Islands Health Service (SCS), Conrad Dominguezand the Minister of Health, Blas Trujillo, to demand the resignation of the center's management team.
Manuel Fuentes, assistant to the emergency service of the Gran Canaria hospital complex, has pointed out that the shortcomings of Canarian health "are being uncovered with the pandemic." "Many of the deficiencies of health are uncovered. Not only in the Canary Islands, but at a national level, and one of them is the lack of the specialty of emergency medicine", he added in an interview at COPE Gran Canaria.
He has ensured that "I understand the direction-management, as I understand the surgeons. I think the intentionality is good, since it has put a doctor to support us on duty, but I also understand the surgeons, they do not feel useful working in a service of emergencies".
"Because, what is an ophthalmologist doing seeing ankle fractures or seeing an otorhinolaryngological problem or suppurating wounds or pathologies of this type? . On the other hand, in emergencies an autonomous person is needed, who does not need supervision and who knows what to do at all times"he wonders.
In addition, consider that "The situation has arisen due to a defect, both in time, because it was late, and in form, since it was an order given quickly, expressly, from one day to the next, as an ultimatum, and without no prior consensus, neither with the surgical service nor with the emergency department. This has led to the resignation of the head of the surgical service, who has put his position at the disposal of the hospital, and the refusal of the rest of his team to carry out said shifts ".
Regarding the lack of emergency physicians, he denounces that there is currently no specialized training, since right now they are fed by family and community doctors, who have their residency in the emergency room because it is part of their rotation. "They are doctors who have been trained in Insular, since they know how the service works. They start working as assistants and after 3, 4 or 5 years they can already consider themselves independent, autonomous and self-reliant. The problem is that, after those years, when these associates see that they cannot reconcile work and family life, they resign and have to hire a new doctor. This means starting the training from scratch"Add.
"We have been denouncing this situation for a long time, the flight of these doctors already trained in emergency medicine"sentence.