"The pandemic has not made me rethink music, but rather it has clung to it more"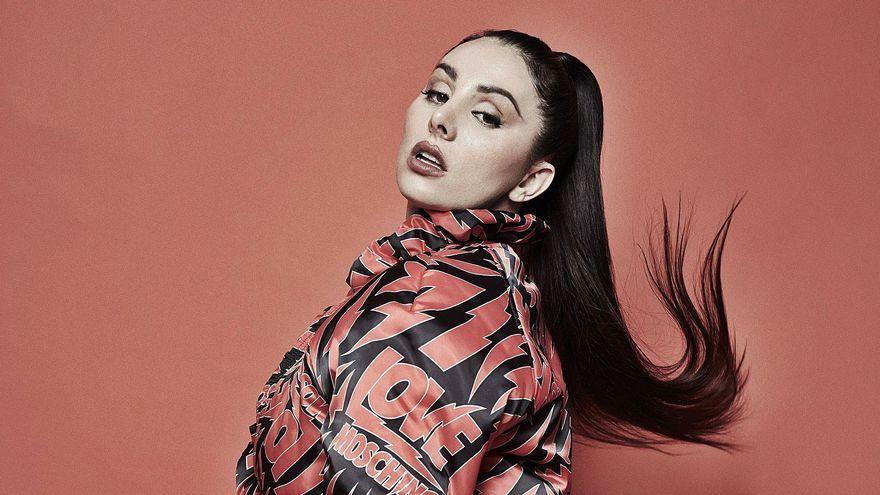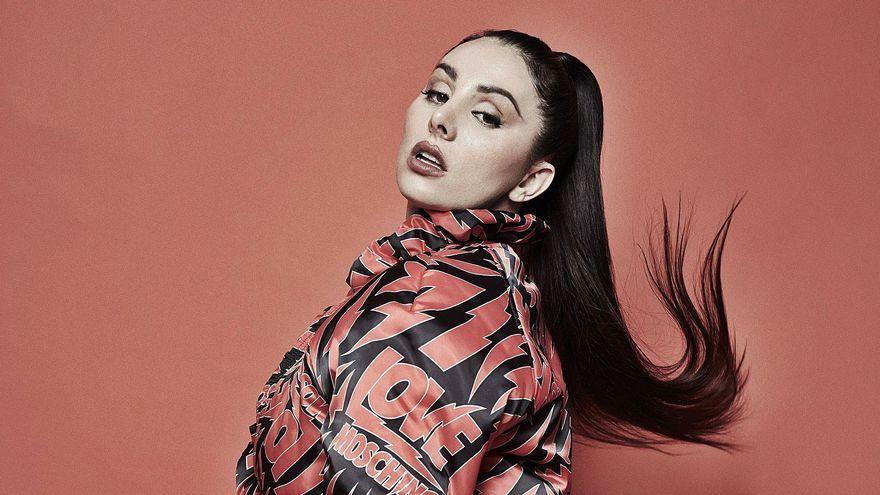 The rapper Mala Rodríguez, together with the guitarist María León, is on tour of Spain with its new show format, called 'Iberian Luxury Unplugged'. In the concert he reinterprets some of his hits, as well as unreleased songs in an intimate acoustic and different from what his followers are accustomed to, only accompanied by his voice and guitar, to celebrate twenty years since the release of his first album, 'Iberian luxury'.
How are your concerts?
Now we are doing an intimate format, in which we are seated and accompanied only by guitar and voice, making a return to the repertoire of my first album, 'Lujo ibérico'. For me it is very special, because, looking at my twenty-year career, the act of performing songs with only one guitar is making me fly. For a long time I have been the one behind the rhythm and, now, it is the rhythm that is behind me. I go to my ball, I do what I want, I sing the songs from another place and it is being very beautiful. We are also doing more powerful shows, with dancers and a repertoire in which I mix songs from all the albums.
How did 'Luxury Iberian Unplugged' come about?
He was born at a time lockdown, when I met with the guitarist María León, who is a tremendous 'music'. We would get together and start spinning it, we would let ourselves go and improvise. I had such a good time that I told María that we had to meet up to sing them. Thus, this collection of songs from 'Lujo Ibérico Unplugged' came out. It was a very beautiful process that began in confinement and continues to this day, singing in front of everyone and with a very good energy. I know my followers are going to love it and make their hair stand on end with some versions of the songs.
With the pandemic and confinement, many artists have rethought their relationship with music. Although you have commented that during that time your new show format emerged, has it happened the same or has it not influenced at all?
During that time, I I was composing music all the time. I liked to get up and stay alone with music for a long time, searching for songs, dancing and listening to other artists. It has been very interesting, because I have seen many people who have not listened to any music and, if I had done the same, it would have given me something with so much silence. The pandemic and confinement have not made me rethink it, quite the opposite, they have made me cling much more to music.
She has published her first book, 'How to be bad'. Usually, those who write their memoirs often say that it is a tough process, even catharsis. How was yours?
It was fun because I did not want to do something very "surgical" with data, hair and signals in order to do an exhaustive search. I have tried to put everything I remembered in prose and story form to make it fun and enjoyable. It has also been very healing, because on other occasions when I had been offered to write this book I was not willing to do that process, but at the moment when it has arrived and I wanted to do it I dare with everything, I enjoy it and I understand it as A grandma. I believe that everything that happens to us in the end is for the best and the book has made me smile in many moments. I wanted anyone who read it to feel like they were reading my journal.
The book has been, as they say, "an achievement unlocked." Do you have many more achievements to unlock?
One is never known, because we are all in constant construction. I'm sure I have a lot of achievements yet to unlock.
The other day, at the presentation of the book at the Russian Museum in Malaga, I saw some photographs in which I was talking with a very small fan, a girl. Do you like or dislike being able to be an idol and an aspiration for the little ones?
I love it and it makes me feel very honored. Everything that comes with love I receive and return with even more love. I found everyone who approached me that day at the presentation very nice, to tell me a little about their history and what had led them to be there at that time.
Do you feel better understood by today's youth than people of your own generation?
In many ways I have been very disconnected with the people of my generation. For example, in terms of mentality, I feel the young people of today closer to me.
Mala Rodríguez sneaks onto the Brisa Festival line-up and presents 'Lujo Ibérico Unplugged', an intimate show in which she will cover some hits of her career, as well as unpublished songs
When hip hop purists criticize you or say you have sold yourself to commercial music, what do you think?
Everyone has things to say and when I open my mouth it is always to say something valuable. When they criticize me or say that I don't think anything, for me it's like it's raining.
If the shy and reserved adolescent Maria had grown up today with Instagram, Twitter and the MeToo, would everything have been different or would her personal journey have been the same?
I have no idea, just thinking about it seems crazy to me. I think that in that situation, if the Maria that I am today was really that age, it is possible that she would have looked for a way to express herself and get closer to the sounds that are coming out now, closer to drill or hip hop. The point is that one has to find a way to feel empty, one must take out what one has inside, no matter what or how it is.
These days the American athlete Simone Biles has focused on the importance of mental health and has abandoned high competition to take care of herself. You have also suffered from severe depression. Is it necessary to talk more and more about these matters?
Yes, I think it's good to talk about it, it's okay to feel that way. It happens the same as when you have a rare disease, because it is rare until it stops being rare. The saddest thing is that it is not a rare or isolated situation, but it is quite common. Suicide has become the leading cause of death for young people, so it is very important that we take care of our mental health. You have to talk about it, normalize it and look for solutions. This society that is so crazy only looks for numbers and profit, it is normal that afterwards one ends up half stressed and with a lot of pressure. The fact that this well-known athlete tells that she feels like this seems very nice and necessary to me. I fully understand your saying that you are going to stop to take care of yourself, because it has happened to me. I have had moments where I have had to stop and take a couple of days to think and be calm. We must highly value our health and, above all, our mental health.
Is it true that you have written a television series?
Yes, right now I have a project for a television series.
If I could collaborate with one of the two today, who would I choose: Nas or Bad Bunny?
A Bad Bunny straight away, because I love his lyrics. I really like someone to show their emotions, it's super healthy. For example, when he talks about toxic relationships, he does so from a logical and healthy point of view. He seems like a very real person to me.