the painful and long list of athletes raped and silenced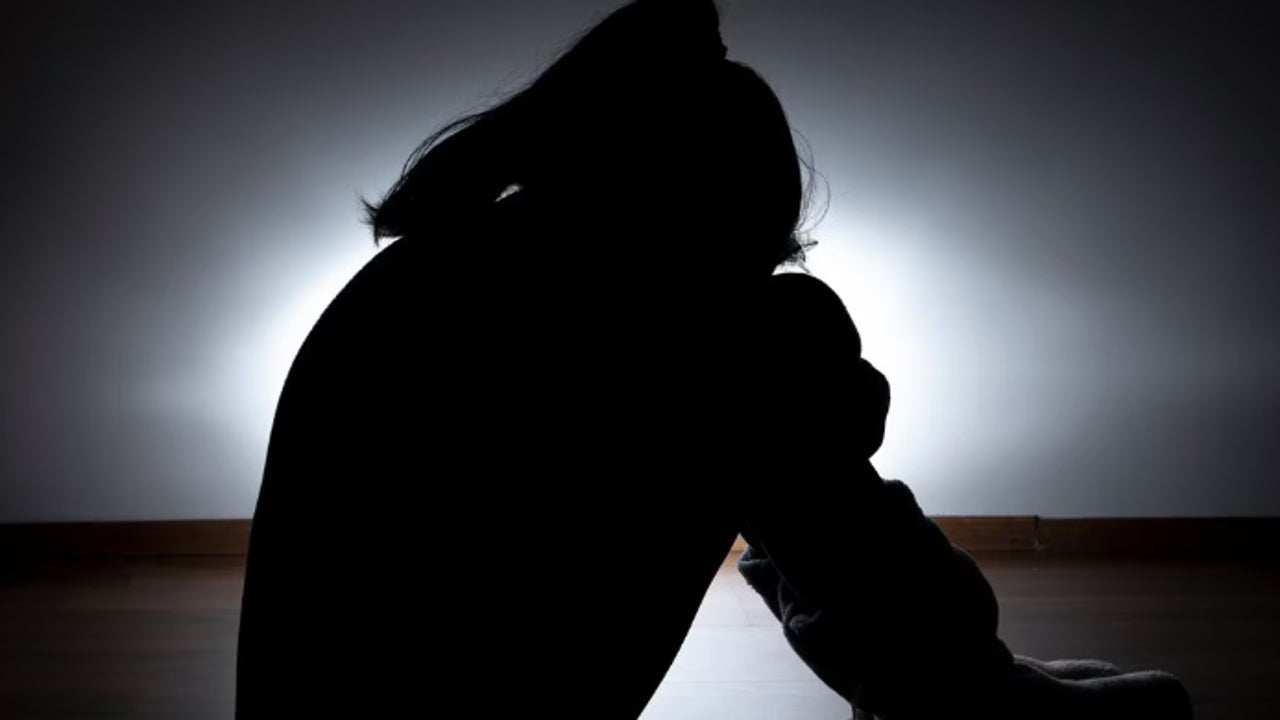 France remains shocked by the very harsh testimony of Angélique Cauchy. The 36-year-old former tennis player has begun this week to testify before the Justice of her country against Andrew Gueddes, her former coach sentenced in 2021 to 18 years in prison for multiple rapes and sexual assaults on four minor girls between 12 and 17 years old, including Cauchy herself.
In her case, Andrew Gueddes began to be in charge of training her in 1999, when the young promise of French tennis was barely 12 years old and was part of the Sarcelles club (Val-d'Oise). A stage that lasted for years, in which the tennis player recounts a true hell, as she already explained to 'France Info' last May: "I was raped almost 400 times by my tennis coach over two years." A painful story that has once again put on the table a scourge that has destroyed the dreams of hundreds of athletes.
These are just 11 of those harsh examples of careers cut short by true predators:
1. Simone Biles
Olympic champion Simone Biles denounced before the United States Senate the system that allowed Larry Nassar to use his position as doctor of the national gymnastics team to sexually abuse her and hundreds of young athletes. With her voice cracking with emotion, Biles found the strength to ask the gymnastics federation (USA Gymnastics) for responsibility. the US Olympic and Paralympic Committee and the FBI for allowing Nassar continued to abuse the gymnasts despite the fact that there were already complaints against him. Biles was accompanied by three other gymnasts who suffered abuse from the former doctor and who encouraged each other by holding hands or exchanging supportive glances. One of them, McKayla Maroney, who began to suffer abuse from her at the age of 13, and who narrated how Nassar attacked her for hours at the London Olympic Games before she won a gold medal.
Nassar's abuse was continuous and had consequences for the careers of gymnasts like Maggie Nichols, who was the first active athlete to report the abuse to the American Gymnastics Federation and who was later not selected for the Olympic team again. Aly Raisman, for her part, recounted the impact that the abuse has had on the lives of the athletes. She narrated how she went from training at the highest level for seven hours a day to having to sit in the shower to wash her hair because she didn't have enough energy to stand.
2. Sébastien Boueilh
In June 2013, traces of the past prompted him to build the foundations of Colossus with Feet of Clay to fight against sexual assaults in sport. His testimony, as a former rugby player, rape victim and now resilient, gives courage to all those who suffered and suffer the same thing. He is moved when he remembers that, thanks to his testimony, many children have been able to speak. He says that "it is time for shame to change its side" and that in the sports field "the silence is deafening". Now, Sébastien Boueilh brings the project to Spain to raise awareness and prevent cases like his from happening again. In an interview given to LA RAZÓN in 2021, he stated: "I am proof that you can get out of that and for that you have to talk." Her story, like so many others, is very painful: "He raped me between the ages of 11 and 16, almost always on Fridays, when he returned from rugby training. He was a friend of my parents, my cousin's husband, and everyone trusted him. Five minutes before taking me home, he raped me; and five minutes after dropping me off at home, he was having coffee with my father. He blackmailed me and manipulated me. He told me: "If you tell what I do to you, I will tell everyone that you are homosexual." And at that time, in the 90s, homosexuality and rugby were not compatible."
3. Katherine Starr
Former Olympic swimmer Katherine Starr also dared to talk about the sexual harassment she suffered at the hands of her coach when she was 14. Starr only understood what had happened to her when she quit elite swimming. "I had a well-paying job, but I couldn't get involved in it without first settling accounts with my past. Starr then founded the humanitarian organization Safe4Athletes, which is responsible for supporting athletes involved in abusive relationships. Starr affirms that, although it may seem contrary, "women are losing their voice and their strength" and that the majority of athletes accept abuse as another challenge towards high performance. The former swimmer also indicated that "the relationship with the coach is the first relationship you establish with an adult beyond your parents" and this generates deeper bonds that can convert even very young athletes.
4. Antonio Peñalver Asensio
The Spanish decathlete, winner of the silver medal at the 1992 Barcelona Olympics, also denounced sexual abuse. This Spaniard, 90 kilograms and 1.93 meters tall, was abused by his trainer, Miguel Ángel Millán. Peñalver denounced in an interview in The country to his 'second father' and stated that he feels he should have done it sooner, although now he cannot sit still so that what happened to him does not happen to anyone else. "We cannot allow any more. Never more. Not a single more person," said the Olympic runner-up. "I was 13 long years old, it was from the winter to the spring of 1982 to 1983. It was repeated several times, but I cannot specify how many times. because those things, I suppose it is a defense mechanism, are erased from memory, until, at a given moment... I tried to avoid it, I would lie face down, but I don't know why, in the end, there was always a reserved place next to him and you woke up with him on top of you. When I hugged Millán when he won the medal, I thought, "What the hell am I doing?" He revealed in a heartbreaking story.
5. Petra de Bruin and Marijn de Vries
Cycling has also not been immune to sexual abuse and Petra de Bruin, world road champion in 1979 in Valkenburg, broke the silence. The 54-year-old Dutchwoman acknowledged that she was abused by several people throughout her career and stated: "When I retired I put everything aside and tried to move on with my life. It took me years and years to say what I'm saying now. It hurts much".
Marijn de Vries, also Dutch, admitted having been sexually abused by a mechanic who cornered her against the wall and yelled at her. "I didn't say anything because I didn't want any fuss, and I was 30 years old!" she noted.
6. Glory Visors
Viseras was champion of Spain in artistic gymnastics the same year he participated in the 1980 Moscow Olympics. He was 15 years old. She had fulfilled her dream because as a child "she wanted to fly, to be an Olympian," but by the time she achieved it she no longer considered herself a champion "but rather a dirty girl because I let her do those things," she said, referring to her coach.
Gloria Viseras was a child prodigy in sports and a victim of sexual violence by Jesus Carballo who abused her on countless occasions from the age of 12 to 15.
7. Laura Sánchez
The Mexican Laura Sánchez was also a victim of sexual abuse. The diver, when she was a minor, was forced to have relations with the wife of her coach Francisco Rueda. At 18, it was Laura's mother who reported the case and the coach was expelled from the Mexican Swimming Federation.
8. Olga Korbut
Olympic gymnastics champion Olga Korbut has revealed that she was a "sex slave" to her coach, Renald Knish, and that many other gymnasts from the Soviet school were forced to have sexual relations with their trainers. Korbut, who at the age of 15, in 1972, won two gold medals for the USSR at the Munich Games, is currently preparing the publication of his memoirs.
"The truth is that Many gymnasts were not only sports machines, but also sexual slaves of their coaches. "I was one of them"declared the Olympic champion to the newspaper Komsomolskaya Pravda. Korbut claims that Knish trained not only gymnasts, but "maidens for his personal service."
9. Shim Suk-hee
In January 2019, the 21-year-old South Korean figure skater, a double Olympic medalist, accused the former national coach, Cho Jae-beomof having raped her repeatedly since she was 17. Cho Jae-Bom was sentenced that same year to ten months in prison for the physical attacks that several athletes, including Shim Suk-hee, had reported.
10. Joanna Maranhão
The Brazilian swimmer revealed that her coach had sexually abused her when she was 9 years old. As a result of this case, the "Joanna Maranhão Law" was born, which means that the statute of limitations for the crime does not begin to count until the victim turns 18 years old.
11. Numerous cases in Football
The beautiful sport is not immune to this scourge either and,Quite the contrary, cases number in the hundreds. In 2018, the former English coach Barry Bennell was charged with 36 counts of sexual abuse of children between the ages of 8 and 15, in the 1980s. The former coach had already been convicted twice: the first 20 years ago for 23 counts of abusing children between 9 and 15 years old; and the second in 2015 for abusing a 12-year-old boy at a soccer camp in Macclesfield, England.
This case opened the door to several complaints in English football. There are an estimated 83 potential child abuse suspects across 98 clubs in the UK.
Angel Fuentes, soccer promoter Mexican, harassed and abused Under-20 players, promising to help them advance in their careers as professional soccer players for sexual favors. A very famous case was that of the player José Roberto Orta, who denounced these practices.
Another case occurred in 2019 in the Colombia under 17 team. The former physiotherapist, Carolina Rozo, and several players from the women's soccer team, including a minor from the under 17 category, reported that coach Didier Luna and physical trainer Sigifredo Alonso harassed them at work and sexually. Rozo declared that Luna "had an affection for the girls that was not normal" and that he "tried to kiss them, hold their faces and even touched their asses."