The painful accident that Carlota Corredera has suffered during her vacation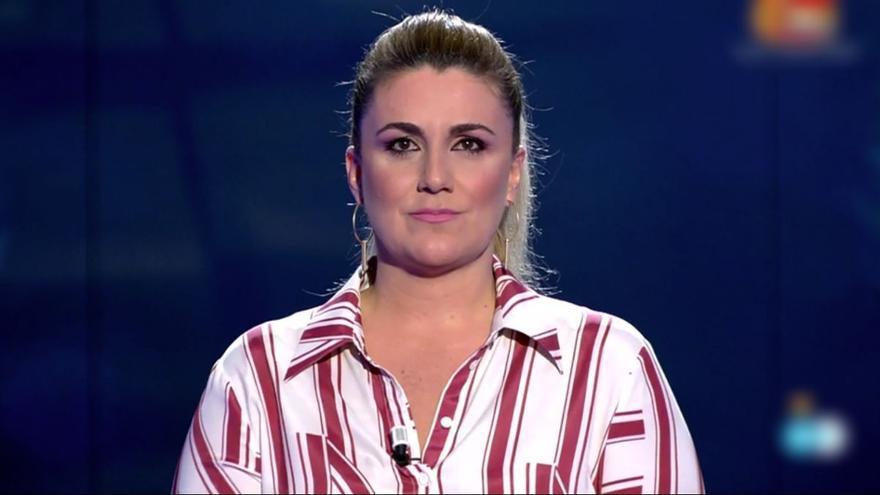 The return from the holidays has not been satisfactory at all for Carlota Corredera.
The presenter of Save me She has returned to work after enjoying a well-deserved rest for a few days in Formentera accompanied by her best friends.
The success of Rocío, tell the truth to stay alive has exhausted the Galician driver who, after the media storm, has decided to put land in the middle and find that necessary and sought-after calm in one of the most paradisiacal environments of our country.
Accompanied, among others by the director of the evening program of Telecinco, David valldeperas, Corredera has shared with his colleagues on the set how well he had had during these days of disconnection and how much this break had served him to return with more strength to take the controls of one of the flagships of Telecinco.
However, it seems that Carlota's vacation has not been as perfect as she expected.
Before the attentive gaze of her companions, the Galician shared with them a cumbersome and complicated accident that the presenter suffered and that, if she had not been lucky, it could have had complicated consequences.
"I have an internal edema"
A "terrifying blow." With these words, Carlota Corredera defined the painful setback she suffered during her stay on the island.
While presenting the program, Carlota pricked herself with the microphone flask right in the area affected by the fall, and the pain was so great that she could not help but tell the collaborators about the mishap she had while in Formentera.
"I fell, I suffered an impressive blow, I have a piece of internal edema. Half her ass was black, not purple, black, black. I have it also inflamed, I did a lot of damage, "said the journalist while giving details of how dangerous the fall had been." My physio told me, who is treating me, that one more centimeter and I would have broken my tailbone. "