The paella changes its format: the rectangular 'paelló' is born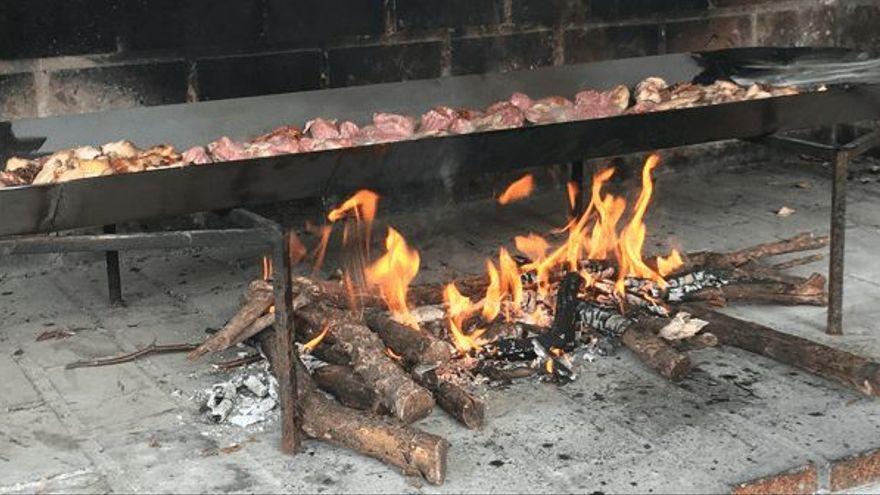 The people of Castellón do not need too elaborate excuses to gather around a good meal. And if this is a paella as God intended attending the call is mandatory. Enjoy a good paelló in good company is one of the most deeply rooted hobbies in this province, From north to south and from east to west. And go back to eat all together by embedding the spoon or fork in the rice bowl itself It is one of the wishes that will come true again when the coronavirus pandemic subsides. That moment will return.
To eat the paella at a meeting of friends or family andn plate is not something very popular among paelleros more traditional. However, when the number of diners is too high there is no other. Only a privileged few will be able to enjoy the paella eating in the same paelló, between half a dozen or eight people depending on the size of the most standard paellas. But this is a problem that from now on has a solution.
Two Valencian entrepreneurs, Lamberto Viadel Y Jose Miguel Marin, they have launched on the market The Paello, a new support to cook the quintessential dish of the Valencian Community that change the known format of the paella, invariably circulated since time immemorial. The Paello is a elongated paella that solves the problem of the limitation of diners who want to enjoy the rice in the same paelló.
"When friends or family get together to eat in paella, the important thing is to share. And the circumference of the paella strengthens the group, because they are all distributed equally compared to the food that is offered in a circular way," they point out. on their website the creators of The Paello, who define their invention as "a modification of the paella that manages to place a dozen diners in an equal and equivalent way, to eat and share".
Yes, the investment What will have to be done to enjoy this new paella format is not low. The Paello is for sale for almost 290 euros, although for lovers of meetings around a paella it sure seems like an affordable outlay. Everything is to put the cutlery inside the paelló and that each one marks their domains with the stroke of a spoon or fork.