The owners of the influencer cat Ramón lament the harassment in networks they suffer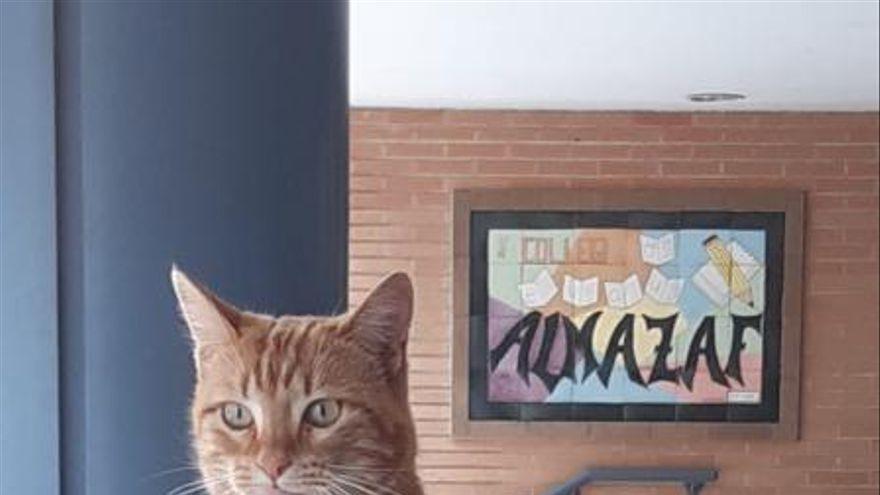 Behind the charming figure of the cat 'Ramón' by Almussafes there is a little known and not so seductive story for their owners. Both feel that they are being victims of harassment by a part of society that labels them as "left behind" and "abusers". for believing that the cat is not sufficiently cared for. Something that its owner is already affecting emotionally: "I had to abandon social networks because supposed animalists came to wish the death of members of my family ", has told Levante-EMV with consternation.
'Ramón' is a very particular animal: "He wants to be surrounded by people, where there is life," says its owner. "We let him out during curfew to avoid being run over and hePunctually after taking his walk, he would come home and meow for us to open the door for him, "he says. He managed a certain autonomy in an exemplary way.
His masters looked for various remedies to redirect 'Ramón's desire for freedom: "We got to comment on the problem on social networks and record videos of his behavior. He wants to go out and if I lock him up, he misbehaves and manages to escape" . Among the solutions sought, they even valued the opportunity to get rid of it: "We considered, with all our pain, taking him to a colony of animals, but they were all negative, because it is a cat with owners and that is in good health ".
Signaled
What hurts the masters of the "influencer cat" the most is feeling singled out and judged by society. 'Ramón' is well cared for, his documentation is in order and his vaccinations are up to date, but the solutions to not let him leave the house are very drastic: "Several veterinarians we consulted gave us the same two options: drug him or, in the worst case, euthanize him ", says its owner.
Ramón's fame has generated debate on social networks. Without filters or moderate behaviors: "A girl published a photo of a cat very similar to Ramón dead on the table of a veterinarian with a very unpleasant text," he says. In other cases, the worst, have come to receive "horrible hate messages wishing that karma punishes us and run over my little daughter or another member of my family. It is very hard and we are having a very bad time, "he laments.
A call for support
"We want to make it known that Ramón is a cat that does not know how to live if it is not surrounded by people and that it does not harm anyone. The generalized belief, a priori, is that we have abandoned it. We have tried everything so that it does not leave home.It is a cat that we want people to see as peculiar, not as a neglected animal.. Hopefully a part of society stops judging us, "he concludes.