The owner of Vips negotiates with the bank to postpone the maturities of his debt | Companies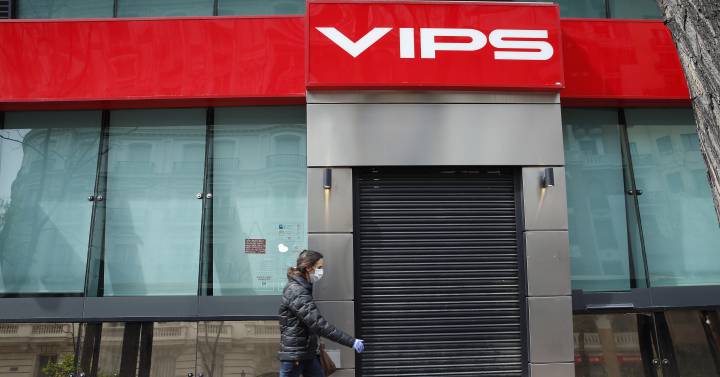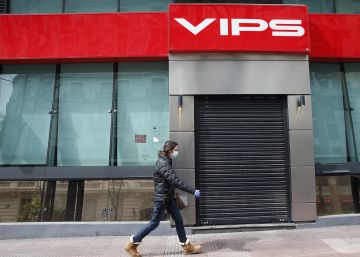 The pandemic has broken all the schemes of the restoration giant Alsea. From going public with his business in Europe, energized by the purchase of Vips at the end of 2018, he has gone without a continuity solution to negotiating his financial structure with the banks.
"Alsea is working on rescheduling its debt and is beginning to analyze the alternatives together with the banking entities with which it has a relationship," the company confirms. Its major creditors are Spanish banks with a significant presence in Mexico, led by BBVA and Santander. Until 2023, it has maturities of 24,400 million pesos (1,006 million euros).
The restaurant sector suffers a planetary crisis. And Alsea, the first restaurant operator in Latin America and Spain, with brands like Domino's Pizza, Starbucks, Foster's Hollywood and, of course, the iconic Vips, is no exception. Financial sources consulted by Five days they point out that he has already set to work to put his finances in order. The company obtained an emergency liquidity line led by BBVA Bancomer last June for 2,500 million pesos (about 100 million euros) that must be repaid in seven months.
Alsea also has a tight maturity schedule at a time when its cash generation is almost nil. In the first semester, its cash flow was negative for 2,400 million pesos (100 million euros), although between July and September the bleeding stopped to the equivalent of five million euros. Until 2023, it must refinance (or reschedule in Mexican terminology) more than 1,000 million euros. The objective is, therefore, to extend the maturity of this liability and to have a clear period of debt payments to pass a crisis that has left the restoration on the wing.
The good news is that its cash position is solid, with a total of 4,600 million pesos (190 million euros) at the end of September, above the 83 million euros required by banks. The company ensures that the financial situation of its European subsidiary is "stable", although financial sources indicate that, like the rest of the restaurant sector, it is making an effort to extend its credit facilities.
In Mexico, its big creditors are Spanish banks. There are Sabadell, Bankia and, especially BBVA and Santander. It will be with them that you will study your options. It also has bonds for a total of 8,000 million pesos (330 million euros) with interests between 8% and 10% that must be returned from 2022.
It seems that your business in Spain is safe. Zena Alsea – who owns brands such as Domino's Pizza, Fosters Hollywood – was acquired in 2018 with Grupo Vips for 500 million. Some of the shareholders of the Spanish chain at the time, such as the Mexican magnate Plácido Arango and the private equity fund ProA Capital, decided to stay in the capital. They retain between them 8%.
The objective of this refinancing is to avoid selling a part of its businesses in both Spain and Mexico to weather the coronavirus storm. And hold out long enough to resume the plan to go public in Spain, for which Nomura was hired last year.