The outbreak of the Indian boat anchored on the island already affects five crew members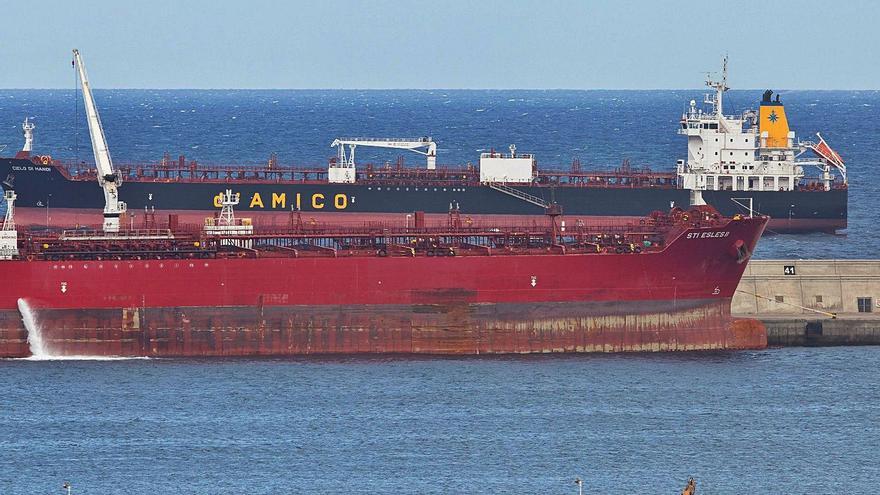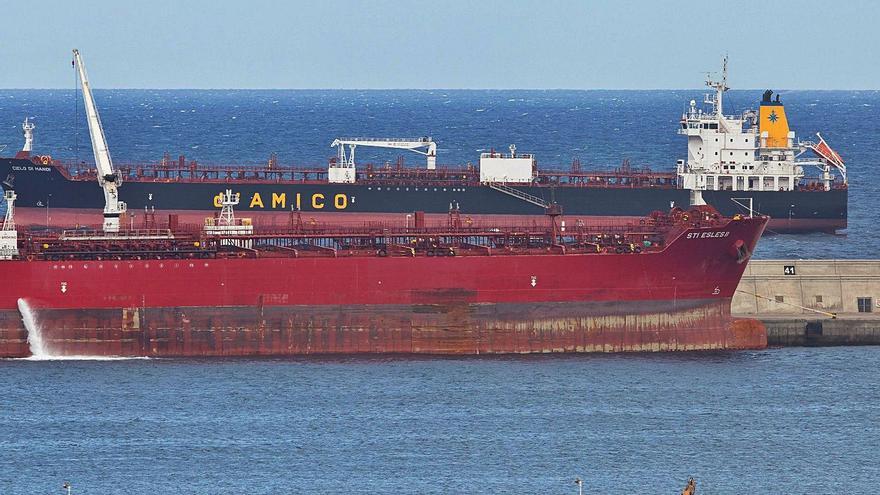 Based on the data managed by the department of the regional Executive, the Archipelago registered 62 outbreaks of Covid-19 in the last week, which bring together 374 infections. Of the total of new outbreaks, 34 have been produced in Tenerife; 27 in Gran Canaria; and one in Lanzarote.
By area in which they have been registered, 26 are framed in the family environment; 17 in the social; 13 at work; three in the educational one; one in the sports car; another in that of socially vulnerable groups; and one in a prison.
In general, all of them have less than a dozen clinical pictures, except for five. One family member with labor ramification, with 21 cases; another social, with 20 people affected; the one mentioned in the penitentiary center, with 17 afflicted; one family member, with 14 infected people; and one occupational, with 12 infections of the microorganism. All of them have been notified in Tenerife.
The three educational outbreaks have branched off to the family environment and have been recorded in Gran Canaria. However, the Ministry of Education reported yesterday of a focus in a classroom of a center located in La Frontera, in El Hierro, in which three positive cases have been confirmed.
Also 30 old outbreaks are still open and some of them have increased their number of infections. Among them, an educational one with family branches in Gran Canaria stands out, with 52 cases; a social one on La Palma, with 27 people affected; a social one in Tenerife, which has 28 cases; and another educational one with family branches, also in Tenerife, which brings together 25 infections. To these we must add the one already reported in the Arrecife gym, which has 59 infections.
On the other hand, the region yesterday added 192 cases of coronavirus in the course of 24 hours, which represents the highest daily figure since April 21, when the community verified 199 new infections. Also, on the last day, the Archipelago lamented a new death in Tenerife, so the count of deaths linked to the effects of the pathogen in the Canary Islands amounts to 751.
New detections
By islands, Tenerife added yesterday to its statistics 71 detections; Gran Canaria 54; Lanzarote 36; Fuerteventura 27; El Hierro three; and La Palma one. On the contrary, La Gomera managed to keep its overall record unchanged. In the case of Fuerteventura, the health administration clarified that 25 of the new infections correspond to migrants, "so they do not translate into an increase in community transmission."
Right now, in the hospitals of the Islands there are 241 people on the ward and 69 in the intensive care units. Most are in Tenerife, where there are 150 patients occupying an acute bed and 36 a critical bed. Since the last balance, 279 epidemiological discharges have been issued.