The outbreak in UD Tamaraceite already doubles the number of infections with 36 cases of covid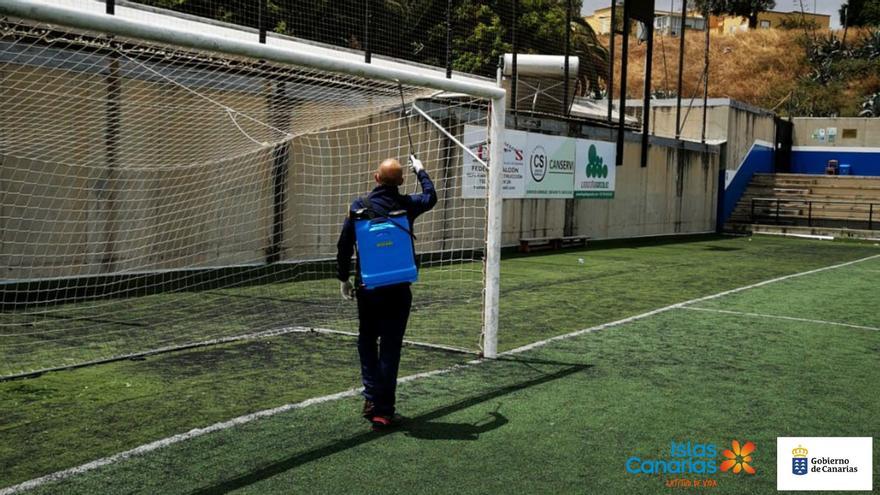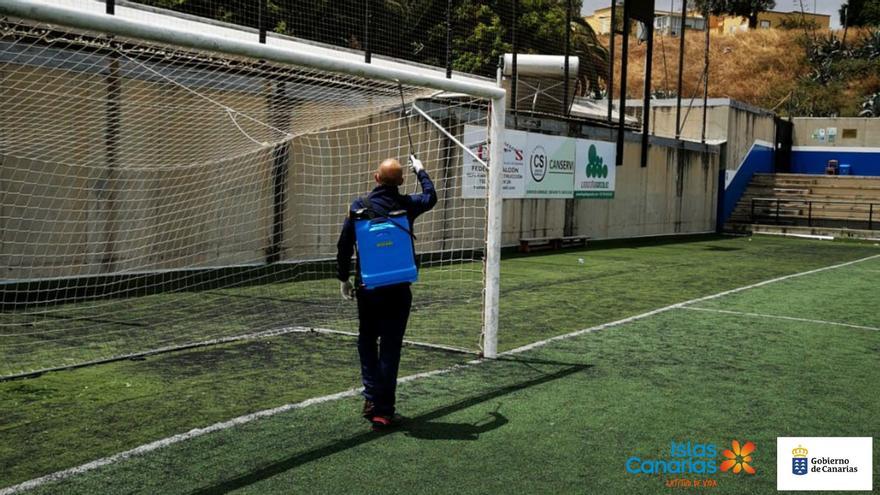 On May 19, Health reported that the coronavirus had been detected in at least 11 people, of which 7 are members of the club and the rest are family members, according to the Ministry. The football club quantified the number of affected by a fortnight after a team member reported that he had been infected with the virus and the relevant tests were carried out.
The origin of the outbreak could be the seasonal farewell dinner in a restaurant on the island in which the entire UD Tamaraceite family participated, an event in which, according to the club, all the sanitary measures mandatory, such as the separation of tables and a maximum of four people in each.
Days later, the club proceeded to disinfect its facilities, the season already over.
The one of UD Tamaraceite is one of the outbreaks that Health follows, which this Wednesday has updated that statistic for the Islands: 70 new outbreaks with 375 associated cases of which 40 have been produced in Tenerife, 18 in Gran Canaria, six in Lanzarote, four in Fuerteventura and two in La Palma.
Most outbreaks are of social origin
In general, all outbreaks have less than 10 associated cases except four outbreaks, among which one social / family one with 17 affected people and another with a family branch with 11 cases stand out, both in Tenerife; another social one with a family branch with 14 affected people in Fuerteventura and an educational one with a family branch with 11 cases in La Palma.
It should also be noted that lMost outbreaks this week are social, followed by work and family, the latter mainly produced among non-cohabitants with several addresses associated with each outbreak.
Regarding the job outbreaksIt is necessary to highlight three in Gran Canaria with seven cases each, two of them linked to the construction sector and the other to the commercial sector; one in Lanzarote with five affected people reported in a company in the construction sector and another in Tenerife, also with five infected people, produced in a store.
Of the five educational shoots, all with family branches, two have occurred in Tenerife, both with three affected people, one in La Palma with 11 affected, and the other two in Gran Canaria and Fuerteventura, both with five associated cases.
Regarding the sports sprout, of imported origin, it has been notified in Fuerteventura, it is linked to a nautical sport and has three people affected.
It also follows tracking 32 old shoots, of which some have grown in number of cases such as UD Tamaraceite. Thus a sports outbreak in Lanzarote linked to a gym that already affects 167 people, one family / work in Gran Canaria with 26 cases and another educational, with family branches, in Tenerife which already has 22 associated cases.