The other logic of language | Babelia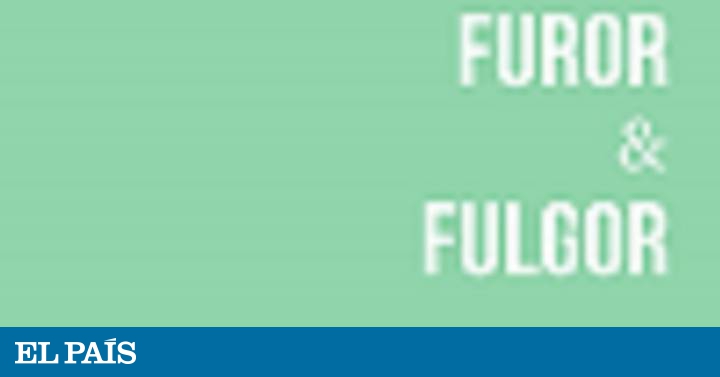 Miguel Veyrat (Valencia, 1938) is a poet whose work has evolved, since his Primary antithesis (Adonáis, 1975) and throughout a score of books, outside of generational catalogs and aesthetic alignments. A journalist with a long career, he is a rare poet, writing based on the coexistence of the bankruptcies of language and its fissures with philosophical thought and with the truths of life. Fury & radiance, his latest book is not far from these vectors. Rather, explore and delve into them.
Composed of short poems that he arranges in 11 chapters, it is a recapitulation between metaphysical and existential on what experience has accumulated over the years, on poetry and art as sustenance, and on the final stage of life: "Approach finally to the last shore / In front of infinity / where your radiance ends without an answer ". Veyrat travels paths that border on the irrational without exceeding the limit, and delves into the mystery of the word with a sure pulse that sometimes recalls the last Valente – "thought, image, rhythm and silence", written by María Zambrano, who quotes precedes one of the chapters of the book— and aspires to establish a kind of secular mystique in which, as a counterpoint, the criticism of certain collective shames of our present appears: "I would also be the / Child abandoned on the border."
An exceptional poetics that is, deep down, the drawing of a search process in those unknown areas that do not explain but do move, that live with another logic and breathe in language, that are so hidden in darkness, in shadow, as on its reverse, in light. Far from the known but always alert between the folds of the language. A permanent struggle, with no way out or with a single and unpleasant way out: the poem itself as the setting where this unexplained art of "naming the unnameable" is fulfilled for, although it seems a contradiction, "to recognize the world", an effort in which Veyrat anchored a whole philosophy of the limit. Originality, rupture, risk circulate through the pages of Fury & glare to surprise and disturb and to invite thought. Goals that it more than meets.