The original Daenerys from 'Game of Thrones', "deeply grateful" that she was fired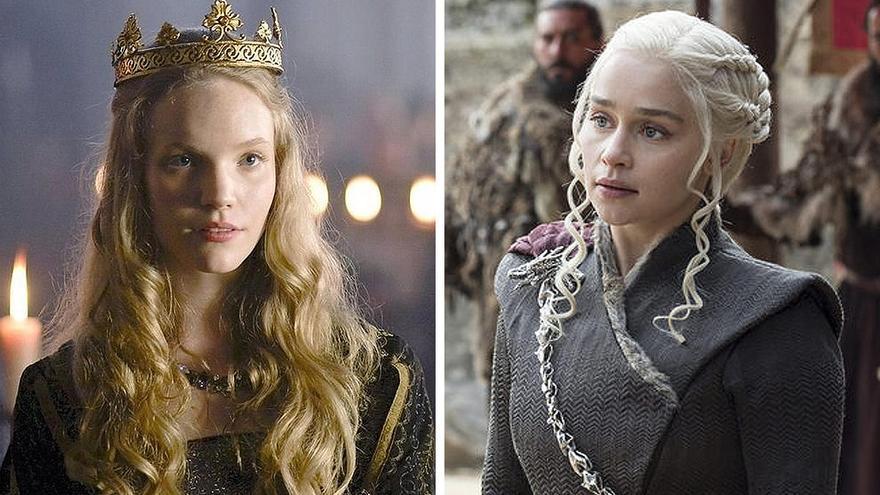 Prior to Emilia Clarke … there was another Daenerys Targaryen in 'Game of Thrones'. Your name, Tamzin merchant. A British actress known for her roles in series such as 'The Tudors', 'Salem' or the most recent 'Carnival Row', who was in charge of playing the Mother of Dragons in the now mythical, for the disastrous, pilot with the that Dan Weiss and David Benioff appeared before HBO to get the green light for their first season.
After this first chapter was described as "very bad", the creators of the series based on the novels of George RR Martin they shot it again and made a lot of changes. One of the most prominent was was choose another actress pTo give life to the young Targaryen, a character who was called to be the center of the series.
Merchant was replaced by Clarke and, until now, she had not said a word about her experience in that colorful pilot of 'Game of Thrones'. In an interview with EW about her Amazon series 'Carnival Row' she decided to talk about her brief time as Khaleesi in the Seven Kingdoms universe. An experience that, seen now with more perspective, was a "great lesson" that helped him to check what he should pay attention to his intuition, since, he confesses, tried to quit the project before filming the pilot.
"It was a lesson that if my guts are telling me a story it doesn't convince me, it doesn't excite me, I shouldn't try to be excited just because other people tell me I should be excited. I didn't have any training as an actor, I just have my instincts ", says Merchant who assures that, for her, 'Game of Thrones' was never "a compelling story" nor, and although it recognizes that Emilia Clarke was "epic and excellent", Daenerys Targaryen was "a captivating character."
Merchant concluded by saying that, after all, is "deeply grateful" to have been fired of 'Game of Thrones', because she believes that continuing in such a large series and of those dimensions would have taken her to "a place far from the creative person that I am today." "Further, if i were very rich and famous i wouldn't have time to do all the things my soul needs to do. Expressing myself creatively is a need that is more important than any amount of wealth I could have obtained from it, "he says.