The organizer of the Love of Lesbian concert applauds the "civility and emotion" of the meeting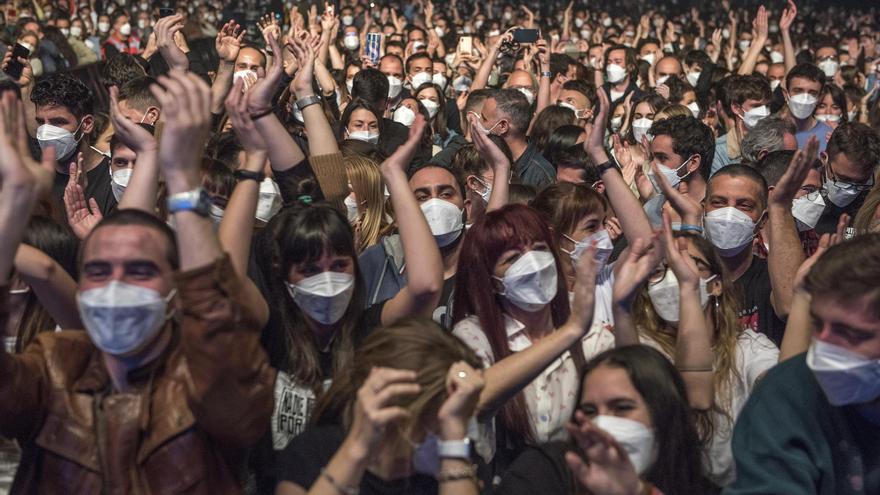 The platform Festivals for Safe Culture, organizer of the concert of Love of lesbian on Saturday at the Palau Sant Jordi in Barcelona who welcomed 5,000 people with a mask and no safety distance, has applauded "the civility and emotion" that led the meeting.
In a statement this Sunday, he celebrated that this pilot test involves "an example of unity in the live music industry, from the scientific community, and from administrations and sponsors committed "to seeking solutions and methodologies that allow mass concerts to be re-scheduled.
Is about an "unprecedented" encounter for being the first massive concert without safety distances between attendees that has been held since the beginning of the Covid-19 pandemic.
It has also valued "the understanding of health measures" by the attendees, who had previously performed a rapid antigen test (ART) to gain access to the venue, and who also wore an FFP2 mask at all times.
The organizers will obtain the results and "conclusive data" on April 10, which will be communicated after having been contrasted with those of the Generalitat's Health Department.