The organ of the Auditorium vibrates with the music of Bach and Brahms by the hand of Jürgen Essl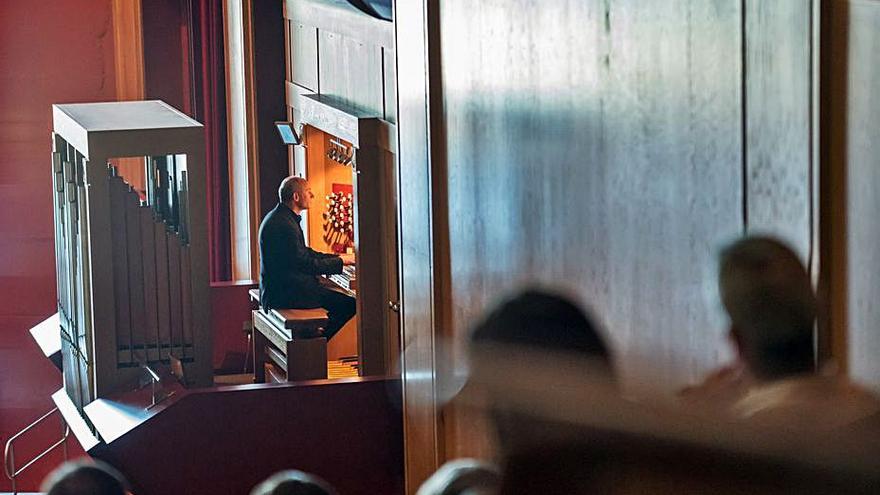 The organ of the Symphonic Hall of the Alfredo Kraus Auditorium will play again this Saturday by the hand of the German organist Jürgen Essl. The concert (12:30 pm) is part of the program of this year's International Bach Festival, a festival that has the interpretation of the German composer's music as its banner.
The concert is also included in the cycle 'Organ in concert' that the Auditorium allocates to composers who wrote works for the organ and interpreters of this instrument. This is indicated from the Auditorium.
The program includes pieces by Essl himself and compositions by Bach, Brahms and Bossi. From Bach he will interpret the Prelude and Fugue in E minor, the Sonata in C minor and the Prelude and Fugue in G major. Prelude and Fugue in E minor is the chosen piece by Brahms, and by Marco Enrico Bossi, Theme and Variations Op.115. From her own repertoire, Essl has chosen the piece Reple Corda.
The German organist, organ teacher at the Hochschule für Musik und Darstellende Kunst in Stuttgart, has also been a musician in the church of Sigmaringen and an organ teacher at the Musikhochschule in Lübeck. As a performer and improviser, he carries out intense international activity in the most important organ centers in the world and has numerous radio recordings and CDs to his credit.
The program of the International Bach Festival is completed with a selection of concerts until June. Next March 29th dedicated to Intimate Bach. The next dates are dedicated to Bach Beethoven (March 30), Aperitivo Bach I (March 31), rumBach (April 1), Aperitivo Bach II (April 24), Les Portraits de Versailles (May 21), Aperitivo Bach III (May 22) and Bach Concertante (June 12).