The Optimists, protagonists of the Tirma Sloop Trophy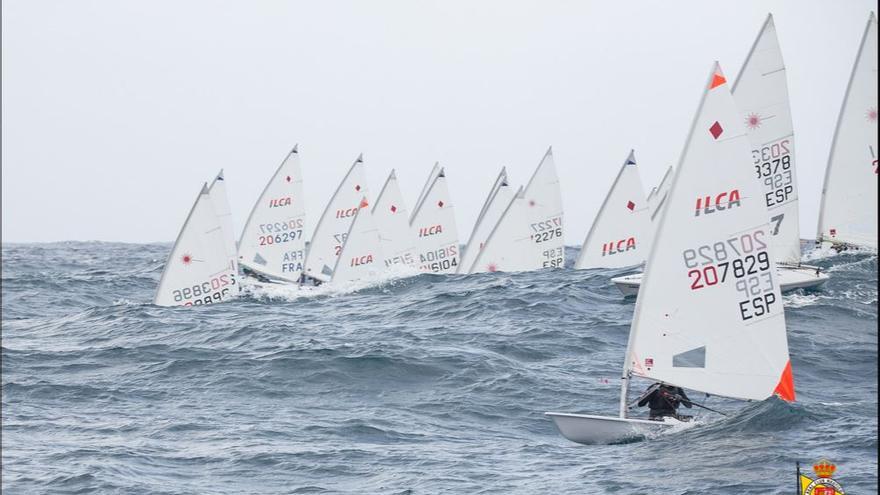 Last weekend one of the most traditional trophies on the Real Club Náutico de Gran Canaria regatta calendar was held: The Balandro Tirma Trophy. This appointment, included in the commemorative events of the celebration of the V centenary of the first ring road of the earth by Juan Sebastián Elcano, had a great role for the Optimists, the largest class with almost 50 participants in the capital's bay.
The 18 knots of wind and the imposing waves of the race course did not prevent the participants from going out to measure forces, putting them to the test with three tests disputed on the first day and two on the second. Miguel Padrón, a sailor who will be in the Spanish team that will represent Spain in the next European Championship at the end of June in Cádiz, was the best in the general and sub16 classification, above Miguel Méndez and Jaime Lang-Lenton.
The first female was Patricia Caballero, who fought at the head of the fleet in the first tests, but a slight puncture in the third race, took her away from the podium. Gustavo del Castillo and Irene Boissier were the best under 13s, while Barnabas Denes and Olga Iglesias triumphed in group B.
The 420 class had as winners the sisters Paula and Isabel Laiseca, who prevailed in all the races, except for the second, in favor of Claudia Sánchez -Oti Mesa and the last one, with Alejandra Pérez -Ana Bautista as protagonists.
Olympians at ILCA 6
The ILCA6 class had an important international participation, with six countries registered. Among these countries the Olympic representatives from Greece, India and Spain who have carried out the last years in Gran Canaria. The French Marie Barrue won, ahead of the Greek Vasileia Karachaliou by only one point of difference, thus defining the podium with Nethra Kumanan (India).
For his part, in ILCA4 Viktor Chavdarov Kateliev carried out an impeccable trophy and the four partial victories allowed him to win in the general and in the men's U18 category. Mar Betancor of the Real Club Náutico de Arrecife did the same on the female side of the class.