The opposition calls for the resignation of Montero and the opening of an investigation to the Government for the 'Plus Ultra case'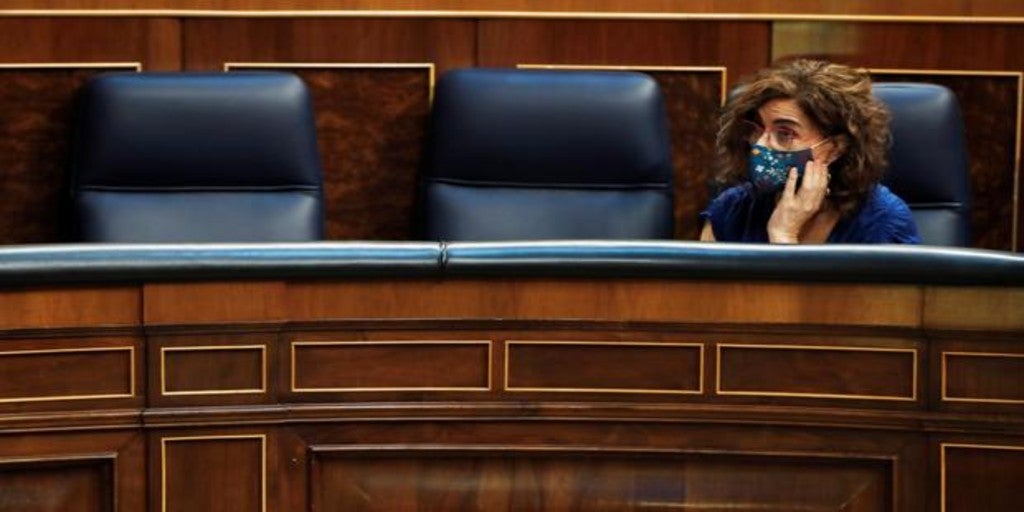 Madrid
Updated:
Keep

Clamor in Congress after hearing the order of the Court of Instruction number 15 of Madrid that has paralyzed this Tuesday the arrival of 34 million euros to the airline linked to Chavista businessmen, Plus Ultra, within the framework of its rescue approved by the Government last March. Thus, the parliamentary groups begin to move tab to demand responsibilities from the Government, with the endorsement of the opinion of the Courts. The first, the Popular Party, which in the mouth of its Deputy Secretary of Communication, Pablo Montesinos, has urged political groups to create a commission of inquiry into the General cuts "To know the destination of the money, the objective of the Government and that it gives all the explanations."
For his part, the president of the Popular Party, Pablo Casado, also celebrated the news on Twitter where he considered the judge's car, Hope Collantes, as a "new judicial blow to Sánchez." «Today, thanks to the resource of PP, the court has paralyzed the rescue of Plus Ultra ", assured the opposition leader.
In the same social network, the leader of Citizens, Ines Arrimadas, he left his mark by adding that "the rescue of Plus Ultra with 53 million public money made no sense and that is why we denounced it in Europe and in the Court of Auditors. Now, Justice orders to suspend it. The Sánchez Government must assume responsibility for this scandal.
Beyond was the deputy spokesperson for Citizens in the Congress of Deputies, Edmundo bal, which calls for the resignation of the Minister of Finance (ministry to which SEPI belongs), Maria Jesus Montero, after the precautionary suspension of the rescue. «She has to resign and, if not, be dismissed by Pedro Sanchez"Bal added.
The other group that denounced the rescue in the Courts, Vox, has also reacted to the order through its legal vice secretary,Marta Castro, which ensures that it will request the appearance of the new Minister of Transport, Rachel Sanchez, as he did with Ábalos. He also pointed out that "Plus Ultra could already be in bankruptcy beforehand and it is necessary to clarify the corporate ties of the members of Plus Ultra's capital stock with the Venezuelan Maduro regime. We will continue to act in the courts.
"Judicial decisions are complied with"
But the Government continues to defend the condition of a strategic company for the Spanish economy of the company. In this sense, the First Vice President and Minister of Economic Affairs, Nadia calviño He assured today that the Government has acted, both in this case and in the rest of the rescues "with prudence and responsibility." He also wanted to calm the waters by ensuring that what the Court has done is "give the company five days to explain why it would be necessary or essential to address this payment."
On the same precautionary measure, the judge by profession and current Minister of the Interior, Fernando Grande-Marlaska It has estimated that "in a State of Law, judicial decisions are known and followed and there is no pronouncement to be made in this regard."