The opposition accuses Torres of "weakness" and of not pressuring Sánchez to comply with the islands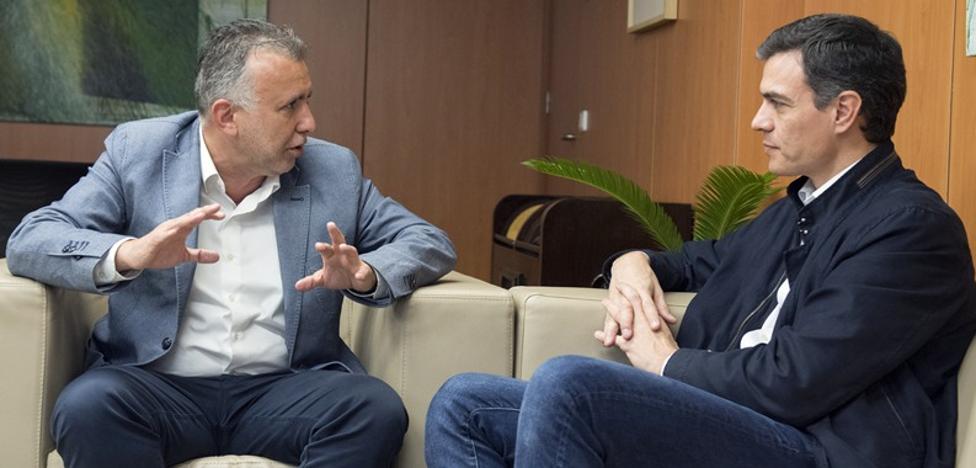 CC and PP maintain that a large part of the pending issues that the Canary Islands have with the State remain unsolved due to the "inability" of President Torres to pressure the State Government to comply with the commitments assumed with the islands, despite the advantage over the role supposes sharing political acronyms. The opposition parties also attribute to the head of the Canarian Executive a position of "weakness" when it comes to defending the interests of the islands when the State makes decisions that violate the REF or does not transfer the Canarian singularity to Brussels so that a exception in the European directives, such as the one that imposes the minimum rate of 15% in personal income tax for large companies, which, if approved in its current terms, would eliminate the Canarian tax differential.
The secretary general of CC and regional senator, Fernando Clavijo, assures that the "silence" of Torres in the face of "the abandonment of the state government that is evident every day" is a burden for the economic recovery of the archipelago. The nationalist leader calls on the Canarian government to "raise its voice" in Madrid so that the island's jurisdiction is respected and the search for solutions to problems such as the migration crisis is addressed.
Also for the PP senator for Gran Canaria, Sergio Ramos, the "laziness" of the state government regarding the irregular immigration that continues to arrive in the islands, despite the fact that Minister Albares "thrown the bells to the sky" after the recovery of the relations with Morocco, is a clear sign that the Canarian president "limits himself to silence before Sánchez".
Torres attends today in Madrid the La Palma monitoring commission and an act with the Ombudsman, and it is likely that he will maintain some off-schedule contact with the central government to try to advance on pending issues.