The opening ceremony of the Olympic Games will have fewer than 1,000 guests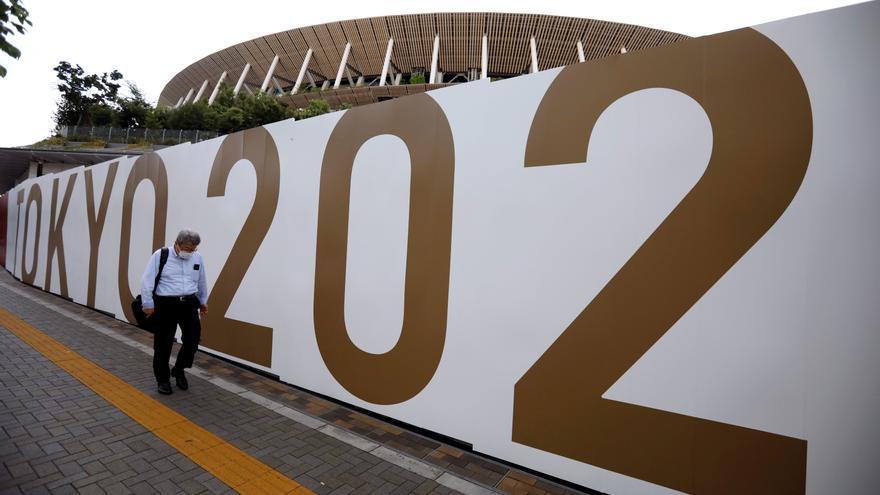 The number of people, excluding athletes, who will attend the Tokyo Olympic Stadium to the inauguration ceremony of Tokyo 2020 They could be less than a thousand, according to unidentified sources cited by the Kyodo agency.
That group of people would be basically VIP type guests and they would be the only ones to attend the event in person at the stadium, with the capacity to 68,000 people, as added by the aforementioned sources.
A spokesperson for the organizing committee He noted that he cannot confirm at the moment the number of guests who will attend the event scheduled for the next 23rd at the Tokyo Coliseum.
Among those present in the stadium will be the Emperor of Japan, Naruhito, which will declare the Games of the XXXII Olympiad open and among the invited attendees will be the first lady of the United States, Jill Biden, as confirmed by the White House on Tuesday.
After vetoing the attendance of the non-resident public in Japan due to the pandemic, on July 8, the organizing committee also decided that the sports events in Tokyo and the neighboring prefectures of Kanagawa, Saitama and Chiba will not have any type of amateur due to the increase in cases of COVID-19.
The decision of veto the presence of spectators in Tokyo it was taken shortly after announcing the application of a new state of health emergency by coronavirus in the capital, which will coincide with the celebration of the Games.
The new state of emergency, under which restaurants are asked not to serve alcohol, It will be valid until August 22.