The Open Arms rescues 96 migrants in the Mediterranean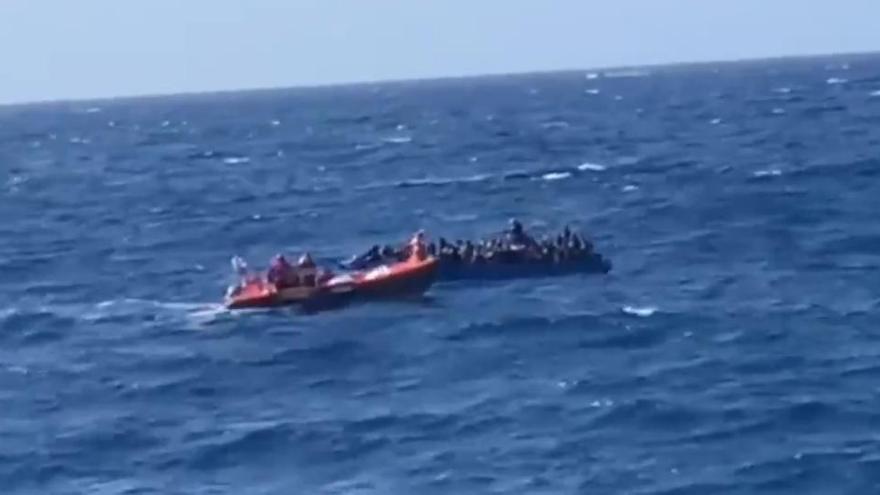 Boat Open arms, of the homonymous Spanish NGO, has rescued this Saturday 96 people, including two women and 17 children, when they were sailing in a boat adrift in the Mediterranean, and they are added to the 169 already saved on December 31.
The ship now has 265 people on board waiting, "cold and bad weather forecasts", for some European country to authorize a port in which to disembark, the organization reported in a note.
"Located by the Open Arms a second boat adrift in international waters, with about 97 people on board, without life jackets, a rescue operation begins," wrote the founder of the NGO, Óscar Camps, on social networks, if Well, the NGO later clarified that there are 96 rescued.
These 96 migrants departed on December 31 from the Libyan city of Zuwarah and have spent two days at sea, "without food or water"Therefore, many "show signs of malnutrition and hypothermia" and are receiving assistance from the Catalan organization's health personnel.
On December 31, Open Arms saved another 169 migrants, mostly Eritreans, including at least twelve women, six children and another 40 minors traveling alone.
The wooden boat in which these 169 people were trying to reach Europe set sail from the Libyan city of Sabratha, about 60 kilometers from Tripoli, on the morning of December 30.