"The only thing my novel has provoked is a lot of dialogue"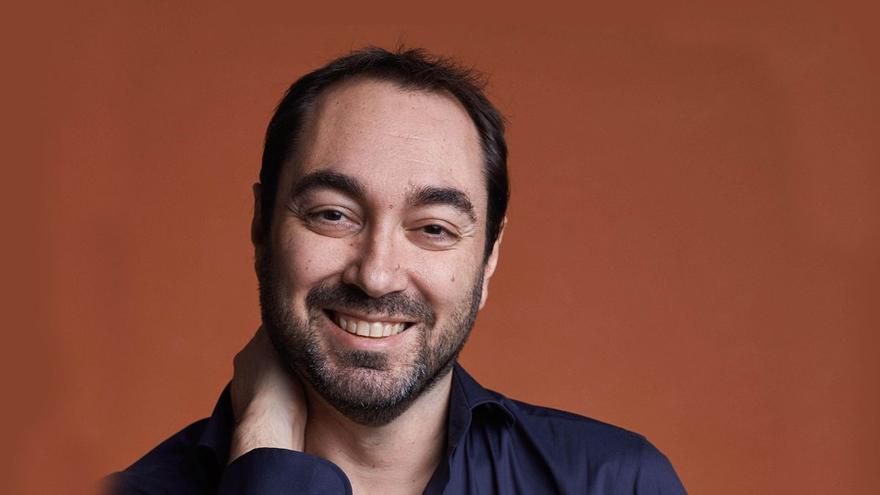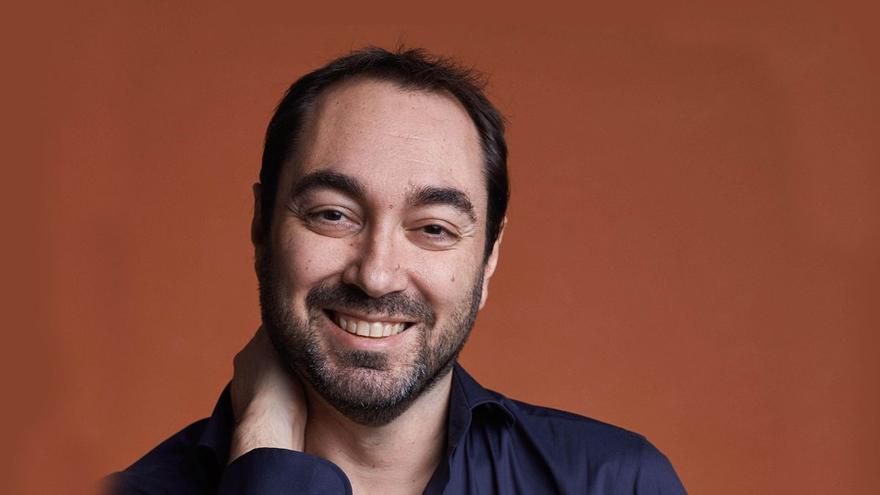 When, based on his experiences as a teacher, Nando Lopez wrote in 2011 the novel 'The Age of Rage' You couldn't imagine --I thought he adapted it for the theater himself-- that it would end up taking the form of a series. One more way to publicize this cause to which, retired from teaching eight years ago, he continues to devote himself with his youth books (he also writes for adults) and the workshops he teaches in institutes for adolescents. A few days before the premiere Atresplayer Premium from fictionwhich seeks to promote values ​​contrary to sexism and the homophobia, has had to see how there were those who pointed it out as inspiration for the sad crime of Elche. When this book, she remembers her, precisely denounces the dangers of violence. On February 23, the day of the 'premiére' of the series, a new edition is published. The 15th.
Are you nervous before the imminent premiere of the series?
Nerves and illusion. And I really want to share that story.
His involvement has been great.
Yes. I have been able to supervise and advise. The script is by Juanma Ruiz de Córdoba and Lucía Carballán, but I have been lucky that they had my eyes. In addition, they have respected the mosaic structure of the novel. It is a series that requires the public to be the one to do that puzzle and interpret the story in a very free way. I wanted the young public not to be underestimated, but rather to question it and invite it to take sides. Let it be reflected, let them speak, debate and dialogue. I would like the series to help break many silences. But not only in the young world. Hopefully many adults will also see it, because they will know the adolescent world better.
Its structure is more similar to that of the work of theatercertain?
The heart of the series is the same in all three, but it maintains the polyphonic structure of the novel, that is, different points of view telling the same story. And while the novel is told from the adult world, from the teachers, and the play only from the teenagers, the series does it from the adolescents, but it recovers some of the fundamental adults of the novel. The series has made a wonderful synthesis of the novel and the play.
The novel is the result of his experiences as a teacher.
I wrote it when I still was, because I've only been writing for eight years, as an attempt to draw attention to how important it was to listen to adolescence. I wanted to denounce how there is still a lot of violence, such as sexist or homophobic, that affects many adolescents. They are based on many experiences that I had to live, or that of my classmates, in the classrooms. It has a lot of truth: Eloy Azorín's character, Álvaro, is a tribute to all those teachers who educate in values.
The book is written in 2011. Has adolescence changed a lot?
On the one hand, there are universal and timeless problems, such as the search for identity, which will never change. What is sad and I have verified, because I do many meetings with young people and visit more than 150 institutes each year, is that the problems that are denounced in the novel have worsened. Of that sexist violence and homophobic not only do we have some horrifying figures, but on top of that they are legitimized by certain discourses. With what there are things in which we have regressed. In the series we want to underline the strength of adolescence itself, of this generation, of its values, of the concept of friendship and its new way of presenting itself to the world, of relating. To evolve further we must give them more voice.
Since 2011 those problems that are denounced in the novel, sexist violence and homophobia, have worsened"
They are brave young people who break taboos with a three-way relationship, showing that there are other ways to love.
They try to do it in a society that, however, is full of prejudices, of labels, which they try to break but we don't make it easy for them. That relationship to three is a way of talking about how they are facing the conventional and how they seek each other from something that for me is fundamental, such as friendship. Because it is a three-way relationship in which there is also desire, love, but, as they themselves say, what they have cannot be defined, because it is a deep, vehement friendship of adolescence... which is when it has a more superlative meaning. .
He is delighted with the actors who bring their characters to life.
Yes.. Because they not only give a very precise interpretation, they also have a huge commitment. Because they are aware that they can be a reference for many young people. For me they combine artistic talent and the responsibility that art has towards society very well.
"Marcos represents boys who live in environments of violence, whose existence certain parties and media deny"
The unfortunate parricide of Elche related the fact to the reading of his novel. "Neither a book nor a video game turns his son into a murderer," we published in this newspaper.
The only thing that literature can achieve is to open minds and encourage dialogue. 'The age of anger' has been published uninterruptedly for 10 years and in this time there are countless messages that reach me from adolescents, families and teachers in which they tell me that their reading has helped them to speak, to be visible, to relate... In addition, 'The Age of Wrath' was born as a story to denounce the dangers of violence, oppression and everything else is still a sensational act. Perhaps we should do a deep reflection on the role that journalism should have. Especially when talking about such sensitive issues as adolescence, coexistence and any act of violence, since we must look for the deep roots. The only thing that 'The Age of Wrath' has provoked in these years is a lot of dialogue. Because it is a song to diversity, freedom, empathy and understanding. Books help us grow. That is the only effect they have. Make us freer.
Ignorance and denial of sexist violence do more harm...
Definitely. In my literature I always try to give a voice to those who don't have one. In the case of 'The age of anger' I wanted to give a voice to all those Marcos, since it represents boys and girls who live in violent environments, which, unfortunately, there are certain parties and certain media whose existence they deny. That denialism prevents not only that we can help them, but also that we do not take the necessary measures. denialism that also occurs in issues such as mental health, something that also appears in the series and in the novel, that affects adolescence a lot, and that is not being taken seriously enough either. We have a very wide index of anxiety, depression, self-harm, suicide attempts in the adolescent world and it is not addressed. I do it in my books: in 'The age of anger', in 'Malditos 16'..., because we have to break that taboo, that stigma. The only way to solve problems is to put words to them. Literature has a lot of power to make visible and address these serious issues and against which we must act. It has a great mobilizing capacity.
That commitment he was talking about has led him, with the actors and the director, to hold a workshop at the Ramiro de Maeztu institute, where the series was filmed.
Yes. They watched the first episode with us and we gave them the book. A girl, at the time of signing, told me: "Can you leave an audio for my father so he can watch the series with me?" We left there thinking: this alone is worth it. Let's see if that father sees her. I hope many families see it.