The oldest organ in Spain sounds again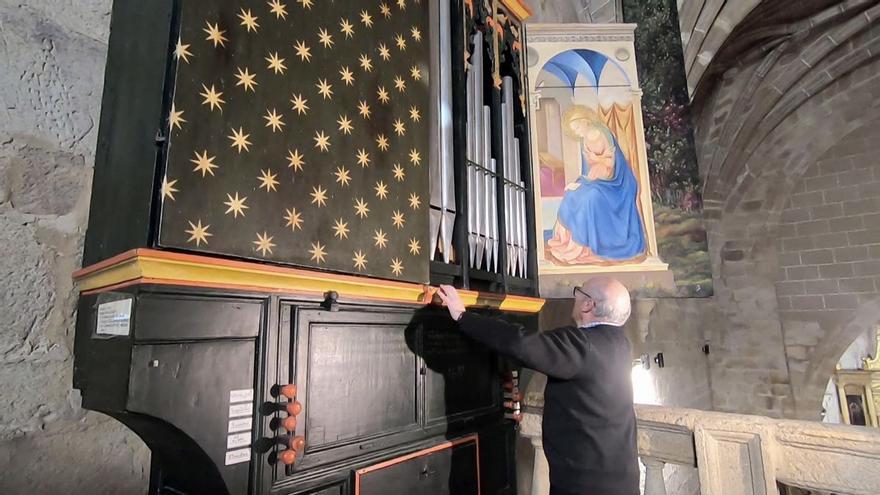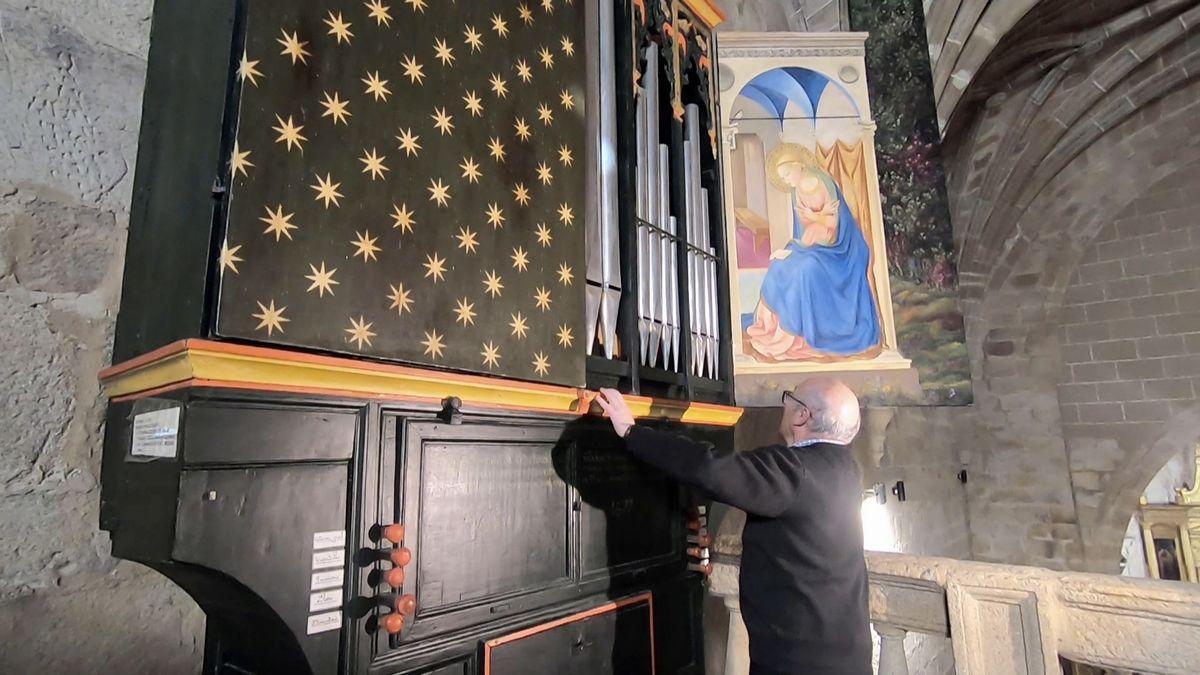 It's about to comply 500 years, and will put a parenthesis to its prolonged silence next Saturday, November 6.
Estremadura has in its historical heritage with one of the oldest organs in Europe and one of the few to be declared an Asset of Cultural Interest (BIC). Considered the oldest Renaissance instrument in use in Spain, the Garrovillas de Alconétar organ rests in the church of Santa María de la Consolación with no one to make its pipes of time resonate because "there are no organists anymore"regrets the Extremaduran journalist (Garrovillano by adoption) Julián Barriga, who has promoted, since his retirement in Madrid, the knowledge of this musical jewel that the region treasures.
Now, there is a unique opportunity to hear it live, within a commemorative concert of the Jubilee Year of Guadalupe. On Saturday, at 8:00 p.m., the Amadeus Choir will perform unpublished music from the musical archive of the Guadalupe Monastery, and the Renaissance organ (from the beginning of the 16th century) will be the absolute protagonist at various moments of the concert.
"It is a musical event", says Julián Barriga, who raves about the organist (Miguel del Barco Díaz) and the director of the Amadeus Choir, Alonso Gómez, and the" Domingo Marcos Durán "Association, in charge of protecting and disseminating this heritage relic historical-cultural.
Silenced pieces since the 18th century
It will be the first time that this illustrious organ has been heard wearing the BIC vitola.
The concert is made up of pieces entirely transcribed from Extremadura musical sources preserved in archives of religious centers in the province of Cáceres and Badajoz. All the works (which have not been heard since the 18th century) are preserved in manuscripts and unpublished in the Archives of the Royal Monastery of Santa María de Guadalupe and in the convent of Santa Clara de Zafra.
It is about religious music for choirs, duets and also Christmas carols. But above all, it is a unique opportunity to enjoy the organ that best encapsulates the original 16th century sound. A true trip to the past through the tubes of this kind of time machine.
Recently, the European record company Brilliant Classics has released and marketed a classical music album recorded with the Garrovillas organ.
The organ is already part of the Brilliant Classics catalog, since in 2018 it was the instrument on which Correa de Arauxo's work was performed and recorded by the Italian soloist Francesco de Cera.
Now work is being done on assigning the exact original date of this instrument. The construction of the organ predated 1578 according to existing documents (although it is likely to be earlier). In 1677, the organ builder Juan Amador "el Joven" made a deep repair. In February 2020, the organ was declared BIC, the only one to reach this category in the Extremadura community.