The OFGC offers its Christmas solidarity concert to treat anorexia and bulimia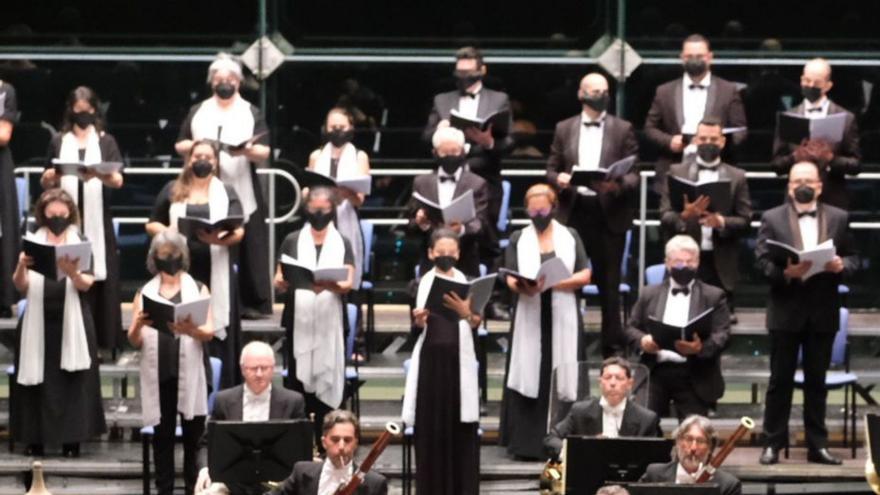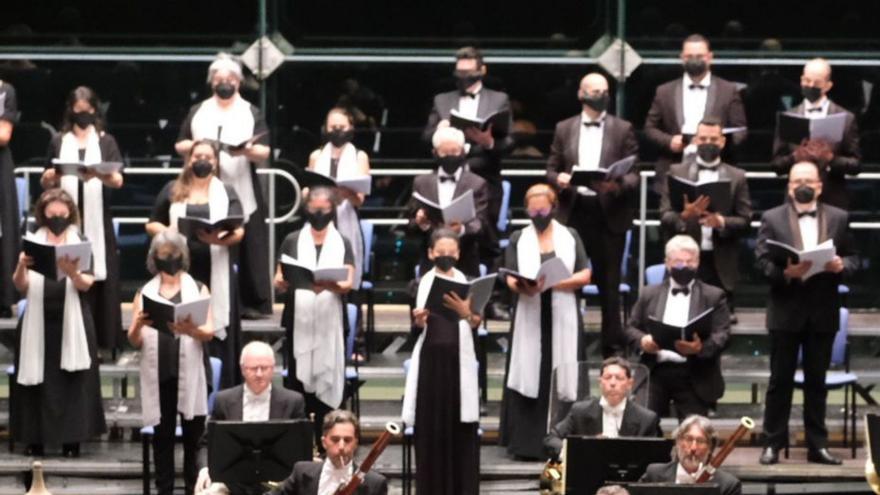 "Gull's claim is that Public Health take care of this mental illness of eating disorders, but they allege that it is very costly, they are very long diseases and lack sufficient resources. With the money they give us, it does not reach us because there are more and more cases that have worsened after the pandemic. We have a waiting list and only 14 people working », said yesterday Julia Castellano, a non-profit Gull Lasègue Association worker who has been studying and treating Anorexia and Bulimia in the Canary Islands for 22 years, as a result of the Cabildo de Gran Canaria has joined the Disa Foundation for the ninth consecutive year (with the collection of some 200,000 euros) through the Christmas solidarity concert of the Philharmonic Orchestra that, on this occasion, will benefit Gull Lasègue and that will take place on December 16 and 17 at the Alfredo Kraus Auditorium.
The Tenerife director Gloria Isabel Ramos and the eight young Canarian soloists that include the clarinetists Saulo Guerra, Marta Pío, Inés García-Casillas, and Alberto Blanco, as well as the tenor Manuel García, the guitarist Airam de Vera and the tuba Óscar Santiso, will share stage with OFGC. Tickets cost 18 euros, but you can also collaborate by buying a ticket in row 0. The capacity of the coliseum will be 50%.
The program includes fragments of great melodic beauty from works such as Mozart's Concerto for Clarinet or Rodrigo's Fantasy for a Gentleman, as well as Weber's Clarinet Concerto No. 2, Widor's Introduction and Rondo for Clarinet, and Clarinet Concerto No. 2 by Crusell, Broughton's Tuba Concerto and Donizetti's aria A furtive tear, to which is added the common thread of brilliant moments from Tchaikovsky's ballets, such as Swan Lake and the Nutcracker.
The Gull Lasègue Association was born in 1999 made up of parents of people affected by eating disorders with the aim of caring for them and supporting their families. Castellano pointed out that "we usually do several charity events and with the pandemic we have not been able to start any, so this is very good for us." Josefina Sánchez, the founder of Gull, had to leave the Canary Islands with her daughter for the Peninsula because she was dying. Parents with the same problem were then called to join. «I, as the mother of an affected person, have been struggling with the disease for more than 20 years. I entered the association to find people who understood me because these situations are very complicated for the family that ends up destroying itself. Public Health lacks the resources to deal with eating disorders, which is why we have obtained subsidies for the treatment. We have more than 122 patients in total. "