The Office of the Prosecutor requests 300,000 euros of bail from the former head of Security at BBVA and four other economic news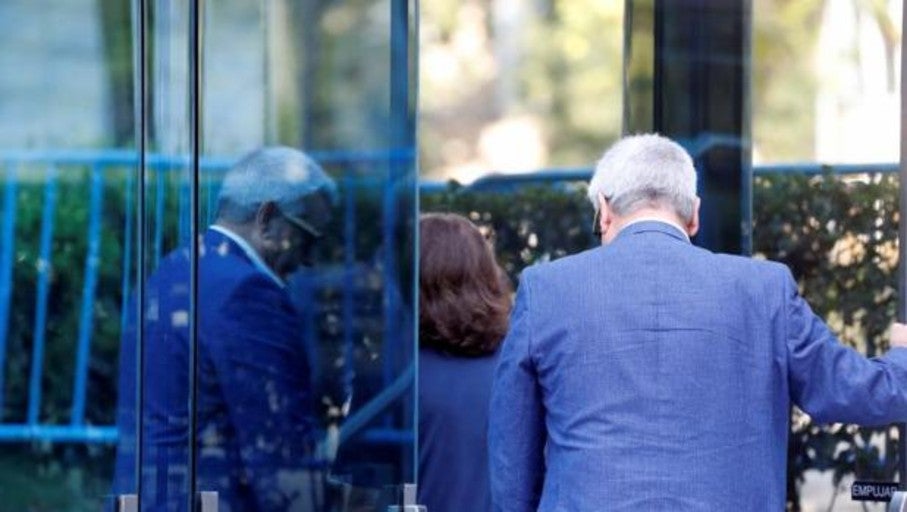 Updated:
1. The Anti-Corruption Prosecutor's Office is requesting 300,000 euros of bail from the former Security Director of BBVA. The Anticorruption Prosecutor's Office requested this Friday a deposit of 300,000 euros for Julio Corrochano, the former security chief of BBVA, charged in one of the branches of the Villarejo case. The magistrate who investigates the facts, Judge Manuel García-Castellón, will decide if he agrees to the deposit, a precautionary mediation that seeks to ensure that the accused does not impede the investigation.
2. Alcoa and the unions agree to unblock the sale of the factories and maintain 100% of employment. The American multinational Alcoa and the unions have reached an agreement at 4 o'clock this morning that unlocks the sale of the factories of Avilés and La Coruña to the Swiss investor Parter Capital and that guarantees 100% of the employment in both factories, as the company has confirmed to ABC.
3. Almunia: «In the rescue to the bank of 2012 the Popular escaped us». The Spanish and European authorities already admit without hesitation that maybe the Popular, which two years ago had to be solved and sold expressly to Santander, had to have been rescued years ago for its weaknesses. The former vice-president of the European Commission, Joaquín Almunia, acknowledged on Friday that in the process of rescuing Spanish banks in 2012 "a bank ran away: the Popular".
4. Industrial production rises 1.8% in May after the falls of March and April. The index of industrial production rose 1.8% in May compared to the same month in 2018, thus breaking with the fall registered in the two previous months, according to the data of the National Institute of Statistics (INE). Fixed the effects of the calendar – the difference of working days between one year and another – the index increases by 1.4%.
5. This is the best supermarket in Spain to buy fruit, according to the OCU. The results of the consumer association analysis establish that the regional chain Ahorramás is the best place to buy fruit in Spain since it obtains an overall rating of 84 points thanks to the good score obtained in the four variables mentioned above. In second place is Aldi supermarkets, with 82 points, and in third place we find MAS supermarkets.
. (tagsToTranslate) alert (t) economy



Source link