The OECD calls on governments to continue supporting the recovery, which will take until 2022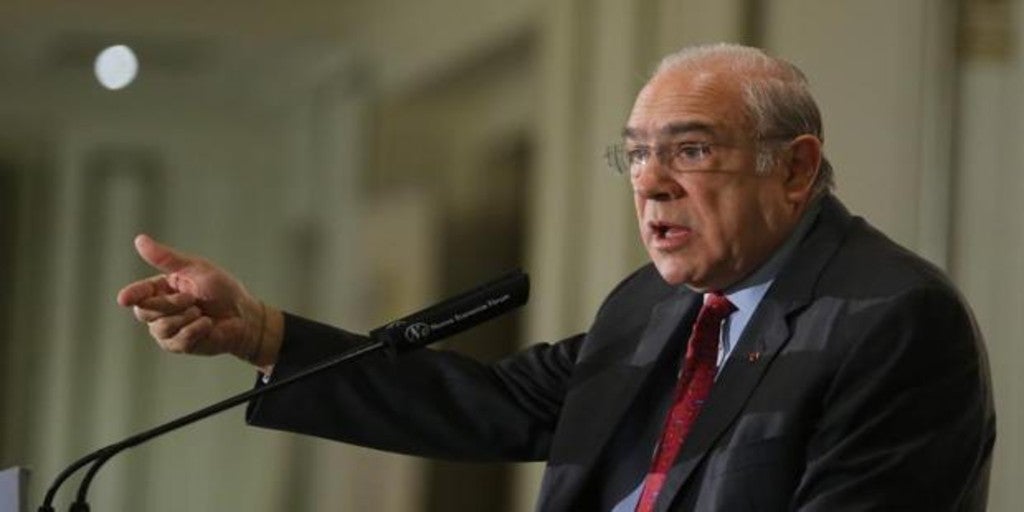 MADRID
Updated:
save

Governments must continue to provide fiscal support to the economy to boost confidence and underpin the recovery, which for many economies will not be complete until 2022, as recommended by the Secretary General of the Organization for Economic Cooperation and Development (OECD), Ángel Gurría.
"We advise governments to strengthen confidence by using the advantage of taxation so that economies continue to function and create jobs, as well as to protect the most vulnerable," said Gurría at the opening of the conference prior to the annual meeting of the Council at the Ministerial level (RCM) of the OECD, chaired this year by Spain.
The Mexican recalled that the current crisis is expected to be the worst recession in the last 60 years and "many economies will not return to the level before the pandemic in 2019 at least until 2022", warning that "no society can face this situation alone. "
In this sense, he highlighted that the crisis has exacerbated pre-existing challenges and vulnerabilities, with increasing inequality, in which young people, "the crown generation", have the worst result, in addition to having also been a driver of trends and transformation, such as in the digital field. "This crisis has led us to rethink the role of governments in facilitating public goods and promoting a more important economy and social resilience," he added.
In this regard and in order to achieve a "strong, resilient and green" recovery, Gurría has warned about the "false dilemma" between health and the economy, pointing out that the priority is the fight against the virus, for which he has sued governments a more robust multilateral response that matches the ambition of individual countries, including aspects such as the distribution of a vaccine or macroeconomic coordination.
Likewise, the Mexican has called for a "consensus" solution to the challenge posed by digitization in terms of taxation.
"Rebuild better"
In this way, the Secretary General of the OECD has asked its members to take advantage of the current situation "to rebuild better", pointing out that the post-covid world will be digital, but it must also be a more sustainable and inclusive world, with green recovery plans that will be good for the environment, but also good for growth and jobs, as well as for social cohesion.
According to OECD calculations, 37 member countries have planned an investment of 312,000 million dollars in green technologies, renewable energy or sustainable transport. "It is very good, but it is not enough. We need to go a step further and do things better," he added.
"The time has come to update and improve our models and policies. Align them with the new reality, integrate social and environmental considerations in our analyzes and calculations," he pointed out.