The 'Ocean Viking' rescues almost 200 migrants off the Libyan coast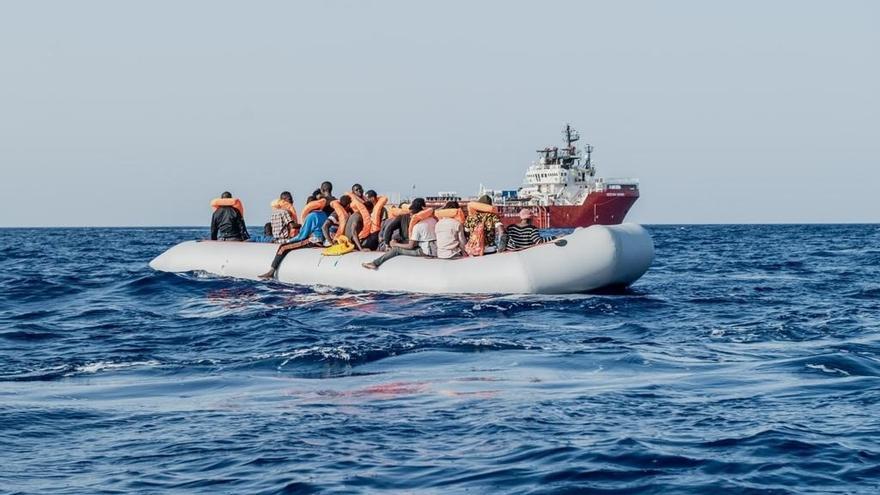 The rescue ship Ocean Viking', from the NGO Sos Mediterranée, has rescued 196 migrants off the coast of Libya, as reported by the group itself on its social networks.
The ship first rescued 57 people from an inflatable boat who were in difficulties in international waters off Libya on Saturday morning.
Later, In the afternoon, the crew carried out two more rescues in the same area, and has treated 54 people in another boat and around 64 in a wooden boat.
Finally, in their last operation they have saved the lives of another 21 people, who were also drifting in a wooden boat off the coast of the African country.
Among the group of people rescued, the NGO has attended to two pregnant women and 33 minors22 of them were traveling without the company of their parents.
According to the International Organization for Migration, at least 1,146 people have died at sea trying to reach Europe during the first six months of 2021, according to the United Arab Emirates television channel Al Arabiya.
For its part, the organization Sos Mediterranée has declared that it has rescued more than 30,000 people since February 2016. First with his boat 'Aquarius', and later with the boat 'Ocean Viking'.
In the same way, the NGO has accused European Union governments of neglecting coordinated search and rescue actions to discourage migrants from attempting to cross the Mediterranean, especially from Libya, where they are often victims of organized crime.
A report by the UN Human Rights Office in late May urged Libya and the European Union to review their rescue operations., saying that existing policies "do not prioritize the lives, safety and Human Rights" of people attempting to cross from Africa.