The obsession to collect data that we don't always need | Technology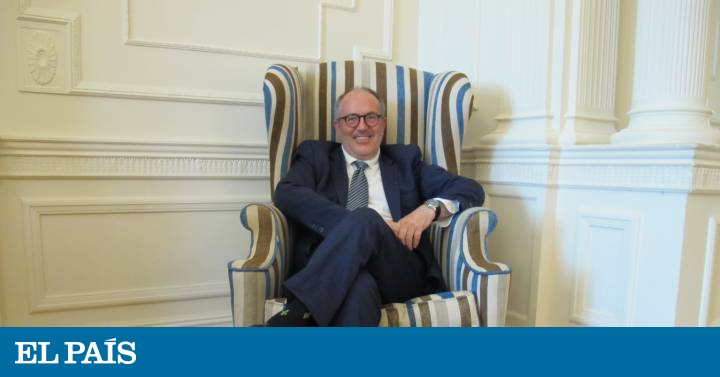 Up to 20,000 users can connect simultaneously to a free wifi network on the beaches of Benidorm to share photos on Instagram, watch YouTube videos or chat on WhatsApp. This service, which in principle is beneficial for all types of bathers, is also especially useful for knowing the flows and trends of visitors and improving service management. It allows, for example, to make a prediction of how many people are on the beach at a given time to set the number of lifeguards needed. This is just an example of how new technologies can help improve the management of different destinations.
"The opportunities that open up with smart cities are huge", Affirms Luis Javier Gadea (Madrid, 1965). He is the R&D manager of the State Society for the Management of Innovation and Tourism Technologies (Segittur) and ensures that cities have to make use of new technologies in order not to be left behind and better manage resources. In this regard, he points out that the content published on social networks is especially useful for planning different events and managing resources. "If tomorrow there is a concert, through the social media movement we can begin to know how many people are going to attend and make a screening. It is not the same that 2,000 people go to be filled with 15,000. "
Further, places across Spain have already deployed thousands of sensors to collect all kinds of information: from air quality, temperature or humidity to noise in a given area or Mobility. Gadea refers to a project that began in 2013 in Badajoz: "We started by deploying sensors that allow you to detect when someone passes by with your mobile and keep track of where it is going."
About ten sensors were enough to "control people's movement quite well" and determine whether they were visitors or residents. "Someone who goes to the same place every day at nine in the morning lives there. But if it arrives and after three days it disappears, it is likely to be a tourist, "he explains after participating in a course in Santander on smart tourist destinations organized by Segittur and the Menéndez Pelayo International University.
Segittur leads the Smart Tourist Destinations project, which aims to create a network formed by different places that take advantage of technology and big data to get to know tourists better in order to improve their competitiveness. Among the cities within this network, are Santander, Almería, Benidorm or Salou.
Security
Gadea emphasizes that normally in these smart cities "sensor networks are very controlled because they are not public." But still, he acknowledges that currently "the projects of big data they have the problem that they are often granted without taking cybersecurity into account ":" That is why there are many data leaks ". To avoid this, confirm the importance of extreme cybersecurity measures to protect yourself against attacks or any technological failure.
Gadea points out that it is also desirable to think about what is going to be done with a certain information before starting to collect it: "There is a very big obsession to take a lot of data that we do not always need. Everyone tries to get the most data without being clear about what they want to do with them. But it would not help to collect the data of Santander buses if I am not going to use them for any of my analyzes. "
"We have gone from living in an industrial society to an information society. The data is the new oil. They are bought and sold and can provide those who have real and effective benefits, "he says. For example, telephone operators sell "totally anonymous" information to different smart cities for the development of different projects.
The information collected is used in aggregate form: "I am not interested in knowing specifically what you do because I am not interested in generating a service for a single person. But as you can have 2,000 people today in Santander, who are in a range of determined age, with a certain purchasing power … I'm interested in that group of people because I'm going to establish a pattern. "
Once you know what places these people visit, for how long or the money spent, it is easier to sell a particular product or make a promotion. And it can even serve to make decisions. For example, Gadea argues that businesses could assess whether or not they open on Sundays: "Based on the commercial transactions that have been made or the tourists' expenses, you can be controlling what is the expense that will be produced in a given commercial area and if it is worth it or not ".
The data business
Gadea differentiates three types of companies that negotiate with information about users. First, those that sell their own data. He gives as an example to Telefónica and Amadeus, a company that distributes and supplies technological solutions for the world travel and tourism sector: "Telefónica knows where you are moving and Amadeus when flights are booked and to which destinations". This allows them, for example, to sell information on how people have moved in Santander for five days or how many people have booked flights to Santander from Madrid.
There are also companies that use programs that track pages such as Booking, Trivago or Airbnb to get valuable information: "If you enter a specific hotel on Booking, it will tell you how much the room is worth today and how many rooms are free. Imagine that you do it every day of the year and with all types of rooms. You would already have the information of that hotel throughout the year. " These types of companies then organize all the information they collect and sell. Finally, there are companies that buy data from telecommunications companies and perform analyzes and reports. In this case, he points out that these are mainly mobility studies.
. (tagsToTranslate) obsession (t) collect (t) data (t) need (t) manager (t) i (t) d (t) segittur (t) luis javier gadea (t) highlight (t) sensor (t) tourist destination (t) (t) intelligent (t) help (t) improve (t) management (t) service



Source link