The nursing home intervened in Tenerife implemented a weak Covid protocol after the first positives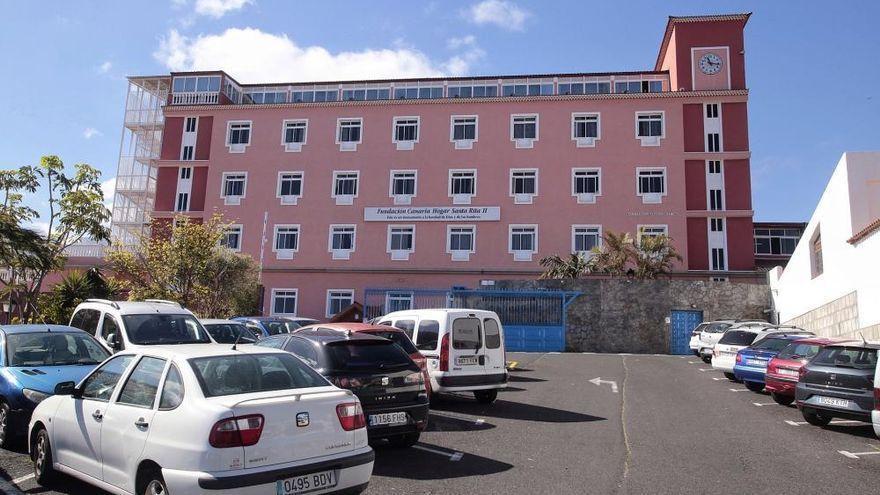 The residence Santa Rita de Tenerife home It had been reported to the Labor Inspection this Friday for not maintaining the minimum health conditions against Covid-19 after notifying its first positives in coronavirus at the end of November. According to the complaint filed by the UGT, many workers had taken up their jobs still waiting for the results of their PCR, the uniforms of all the workers were not being properly cleaned and adequate protection material had not been provided to the personnel who did not he went directly to areas of isolation. In fact, as the complaint explains by the rest of the staff, despite being aware of the result of the screening, "It only has surgical mask ".
The complaint also reports with concern that there were "crowds in changing rooms" and that, because only nursing clothes were washed in the center, "traceability" of the hygiene of the uniforms of the rest could not be guaranteed. of personal. It should be remembered that in Santa Rita there are more than 400 workers. The union also reported that "every day different information is given in relation to the management of user care, mainly in terms of their location." Likewise, he insists "there have been positives in workers who were until today [el viernes] performing tasks in non-isolation plants ". Furthermore, workers were forced to return to their jobs on the premise that there were not enough people to work, despite having been in recurrent close contact. Many other workers were informed of the positive in their own job, while executing their tasks with other colleagues.
This complaint was filed last Friday, when the positives in coronavirus confirmed by the Ministry of Health did not exceed thirty and requested a new screening to know the real epidemiological situation of the residence. On Sunday the positives amounted to 79 and yesterday, Tuesday, those affected were already 180. With these results, the Canary Islands Health Service (SCS) decided to intervene the macro-residence whose management at this time has been assumed by the Management of the Our Lady of Candelaria University Hospital.