The nurse who overcame Ebola charges against those who deny the coronavirus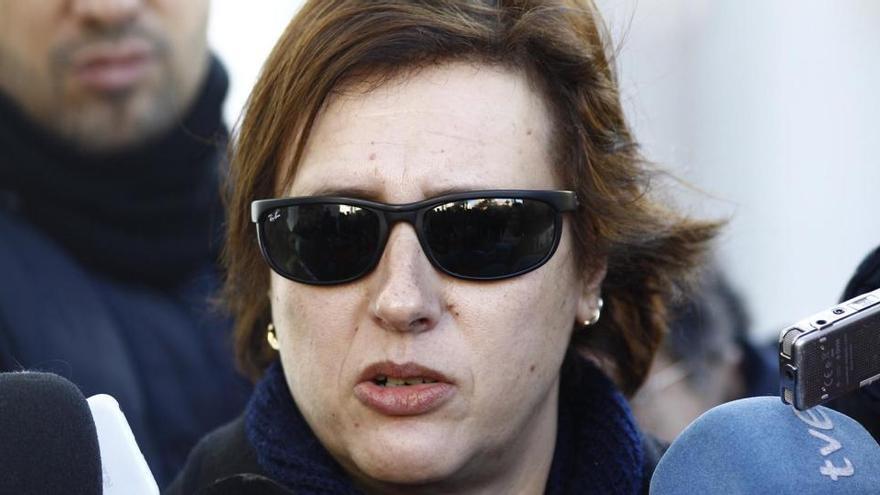 The nursing assistant with roots in Becerreá (Lugo) who survived the ebola, Teresa Romero, has charged those who "deny" the coronavirus pandemicand he has invited them to stop by the hospital where he continues to work, at the Carlos III in Madrid, to see first-hand how the covid and "then go out without a mask to claim that there is no such virus."
Romero, who went through the hard ordeal of getting Ebola in 2014 and whose dog was euthanized for this reason -which led to tense parliamentary debates at that time-, he assures that he is "fine" and that, for the moment, he has got rid of this virus.
However, he has stated that what strikes him most about the pandemic is that "there are people who deny it." "I don't know how they can do it, "he cried, before inviting: "that they come here to the hospital, that they go around and check it out for themselves and then go out without mask to claim that there is no such virus. "
The nursing assistant participates in the idea that "You have to trust science and medicine to get out of this (health) crisis". "You have to trust that they get a vaccine. Yes, it is true that many expectations are placed on the issue of the vaccine and right now the only solution that is in sight is science and medicine. You have to have confidence in them," he said. asserted.
Assistance pressure
She is still in the "same" hospital where she was already working when she was infected with Ebola, in the Carlos III. In this sense, he has perceived high "care pressure" in said center.
"The healthcare pressure is being that of these days, since September we have the hospital with coronavirus. We have been without coronavirus for a while, but now we are with it again, "he said, adding, next line, that the pandemic keeps it" on edge "and appeal to" precaution "to combat it.
Teresa Romero, who confesses that she misses going to Becerreá, since now she cannot leave Madrid, has recognized "some" sequelae as a consequence of Ebola. "Yes there may be some ghosts, but it is normal, after six years there are things that are remembered. They are not relived as much as at the beginning, but they can remain," he acknowledged.
The nursing assistant stressed that all this time "she has not" stopped going to Becerreá, although she jokes that "now we cannot go", due to the restriction measures in the capital and the community of Madrid.