The number of people immunized against covid in the Canary Islands amounts to 121,919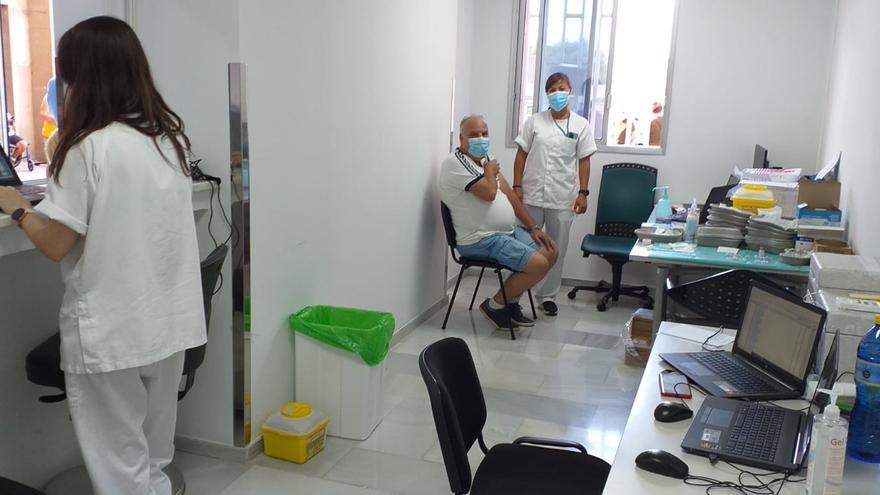 The Canary Islands already have 121,919 people immunized against Covid-19, what represents 6.52% of the target population (1,871,033 people). Until yesterday, the Ministry of Health had inoculated 457,276 users with the three approved sera -Pfizer, Moderna and AstraZeneca-, of the 512,410 received, 89.24%. Of the total doses administered Thursday, 315,169 were from Pfizer, 24,756 from Moderna and 117,351 from AstraZeneca. Only in the course of that day, the vaccination teams managed to administer 18,418 injections, which translates into a new daily record. Of these, 12,120 were from Pfizer, 636 from Moderna, and 5,662 were from AstraZeneca.
Development of the vaccination schedule
The vaccination schedule is being developed by the target population groups to which it is directed and by product available and destined for each age group, according to the National Vaccination Strategy against coronavirus. In this sense, the teams in each basic health zone are advancing with each group, as the previous one is completed, prioritizing continuing with the maximum coverage of each age group, without paralyzing the vaccination process on any island. Thus, Health informs that it has already begun to vaccinate people between 70 and 79 years old, who make up Group 5B, in the health centers of the Canary Islands. This group is being inoculated, indistinctly, with the Pfizer and Moderna vaccine.
Group coverage
After immunization with two doses of groups 1 and 2 (those corresponding to residents and workers of social health centers and first-line health professionals), the activity continues with the rest of the groups established following the criteria of vulnerability and exposure. It should be noted that group 4, that of large household dependents, is 89.33% immunized with the two doses.
Regarding group 5 (over 60 years old), there are already 28,293 people who have completed the regimen, that is, 9.93% of the members of this group, while 152,632 have received at least one dose, 53, 56%. Group 3 (other health professionals) is already 100% with one dose and 25.81% with both; and group 6 (essential groups for society), at 28.52% with one dose. Finally, group 7 (people under 60 years of age at risk of severe covid), has 3,072 users vaccinated with one dose, 17.32% of the target population.